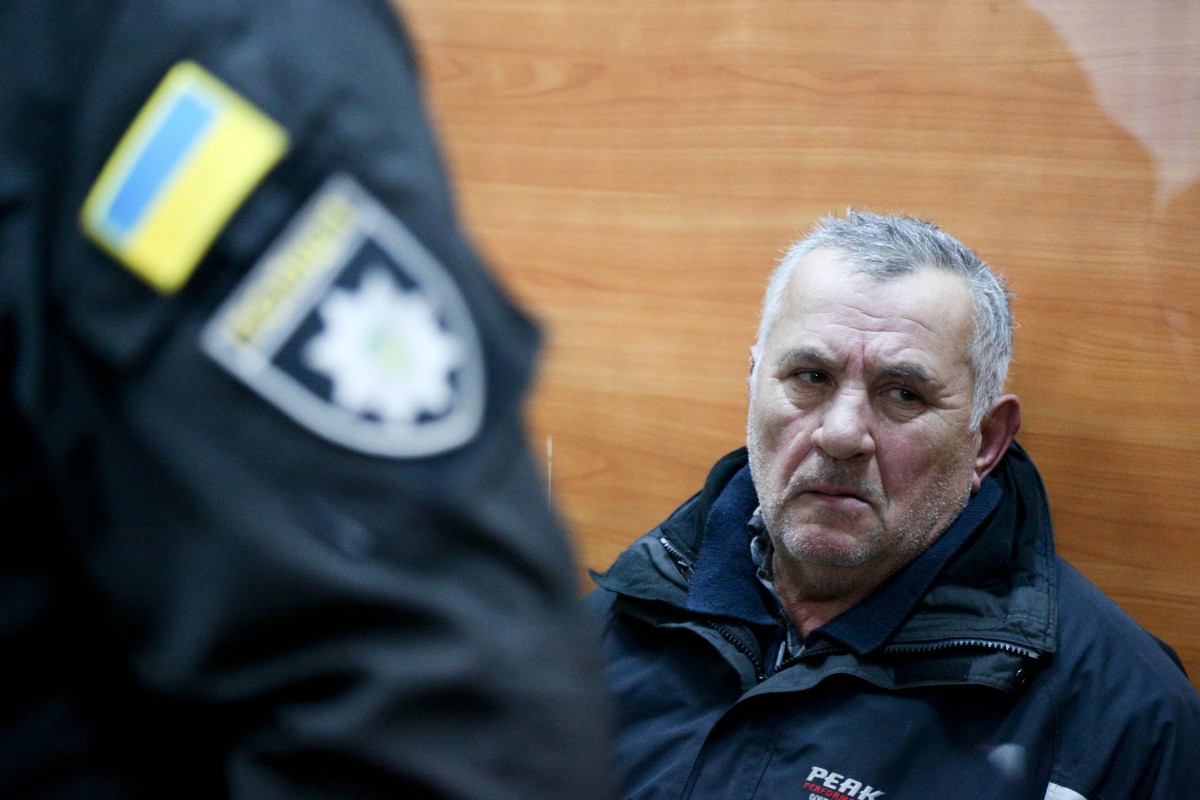 Yuriy Rossoshansky / Photo from UNIAN
The ruling was passed by judge Oleksiy Rudiuk on Tuesday, January 9, 2018, an UNIAN correspondent reported.
Read alsoPolice believe Kyiv lawyer slain by father of her investigation target - sourcesThe judge cited investigation materials, according to which Nozdrovska on December 29, 2017, was commuting from Kyiv to the village of Demydiv in Kyiv region, where she lived. She arrived at the bus stop where she was met by the suspect who was in a state of alcohol intoxication.
Yuriy Rossoshansky is the father of Dmytro Rossoshansky who last May was jailed for seven years for a fatal road accident that killed Nozdrovska's sister, Svitlana Sapatynska.
Nozdrovska provoked a quarrel with Yuriy Rossoshansky, calling him a murderer. After that, he stabbed her with a knife several times, which resulted in the victim's death.
Then, he put her body on his shoulder and brought it to the shore of the Kizka River, not far from the bus stop. He stripped Nozdrovska naked and threw her body into the water. He took the clothes with him and burned them at home.
The judge concluded that there were risks of Rossoshansky's release, as in particular, he may destroy evidence, put pressure on witnesses and victims.
Also, the judge noted that the severity of the crime, together with the risks, did not allow a milder measure of restraint than detention. 
The ruling may be appealed at Kyiv region's appeals court.
Rossoshansky's lawyer said that he did not know whether he would appeal against the ruling, as he had not yet seen the full text of the court's decision.
Nozdrovska, a resident of the village of Demydiv in Vyshgorod district, was found dead on January 1, 2018. A murder inquiry was opened.
Nozdrovska was reported to have regularly received death threats from friends and relatives of Dmytro Rossoshansky, who was convicted of causing the death of Nozdrovska's sister, Svitlana Sapatynska, in September 2015 when he hit her while driving his car under the influence of drugs.
Rossoshansky is a nephew of a judge who headed the Vyshgorod district court at that time.
After two-year litigation in Obukhiv, Dmytro Rossoshansky was sentenced to seven years in prison but expected amnesty on December 27, 2017, yet Nozdrovska's efforts resulted in a ruling by Kyiv region's court of appeals to return the case to the court of first instance and in the extension of the convict's arrest for another 60 days.