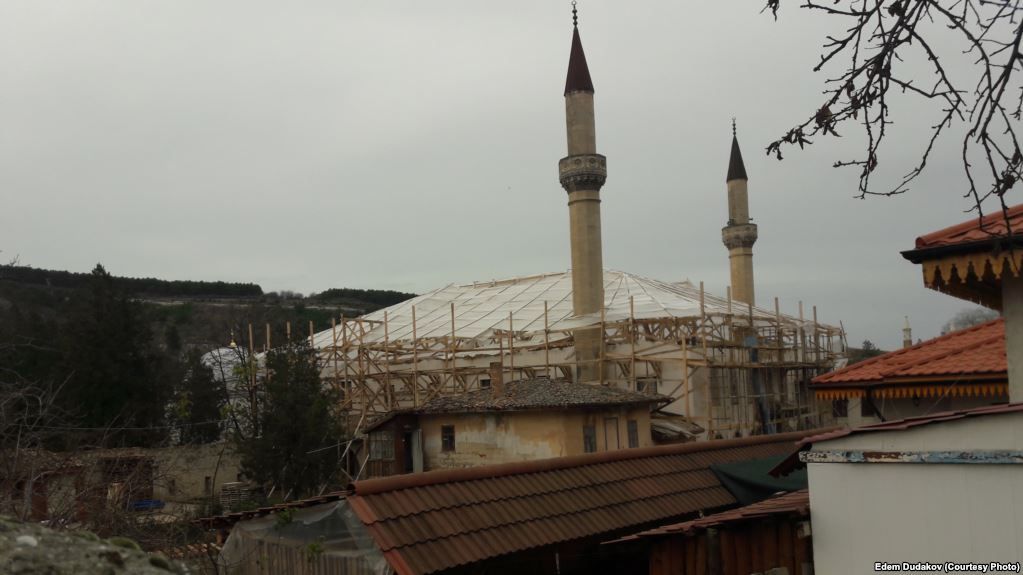 Photo by Edem Dudakov via ru.krymr.com
"First of all, I worry about the Khan's palace [in Bakhchisarai], which is being deprived of authenticity amid Russia's so-called 'restoration work.' We need to appeal to all international organizations to put an end to it," Krym-Realii quoted Umerov as saying.
Read alsoRussia destroying 16th Century Crimean Tatar Khan's Palace in occupied CrimeaThe "restoration work," initiated by the so-called "authorities" in the occupied Crimea is now under way.
According to eyewitnesses, a heavy metal frame is now being erected around the palace's main building, which is supposed to be covered with a shed. Experts fear that the soil may sink under the weight of the structure. In addition, the workers have not installed protective structures for tombstones and calligraphic paintings on the walls of the palace. Moreover, the ancient wooden fortifications were covered with concrete.