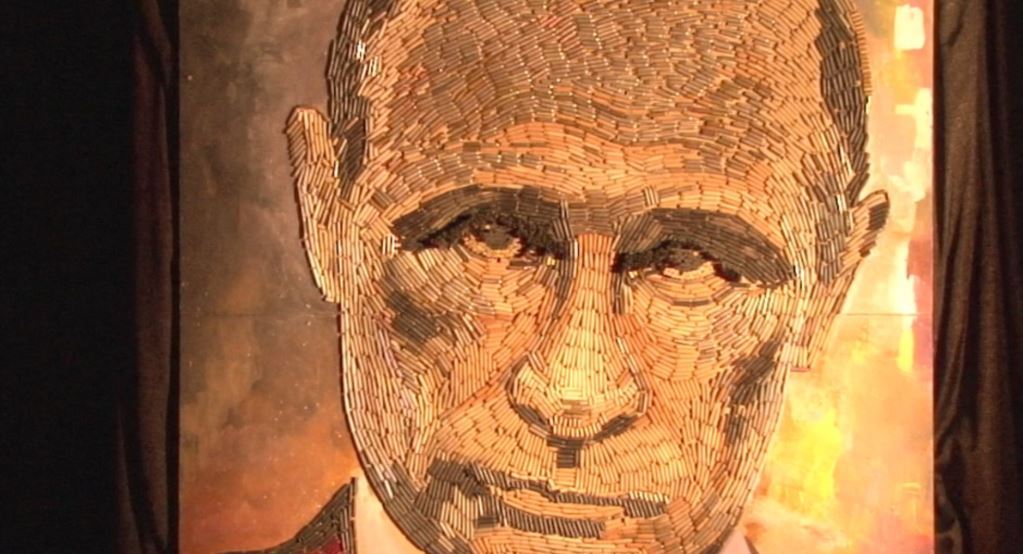 voanews.com
A 7-foot-tall portrait of Russian President Vladimir Putin made from bullet shells is on display of the "Five Elements of War" exhibition that opened at the Ukrainian Institute of America in New York on Thursday, January 25.
Read alsoU.S. Treasury soon to publish list of "Putin's oligarchs" to be sanctionedTwo Ukrainian artists Daniel Green and Daria Marchenko created the portrait known as "The Face of War," according to Voice of America, referring to CNN.
They fiercely believe Putin is to blame for the violence that tore apart the eastern part of their country.
According to the artists, they used the bullet shells from the 2014 Ukrainian uprising known as the Maidan Revolution, one of the bloodiest European conflicts since the early 1990s.
Depending on how the light hits the portrait, Putin appears as a menacing presence or a tired, sad man.
"Even dictators, people who make many bad things, they are scared because they will have to answer to heaven sooner or later," Marchenko said.
According to the media, oil and acrylic paints, as well as over 5,000 bullet shells were used to create the portrait.
The exhibition will run until February 5.