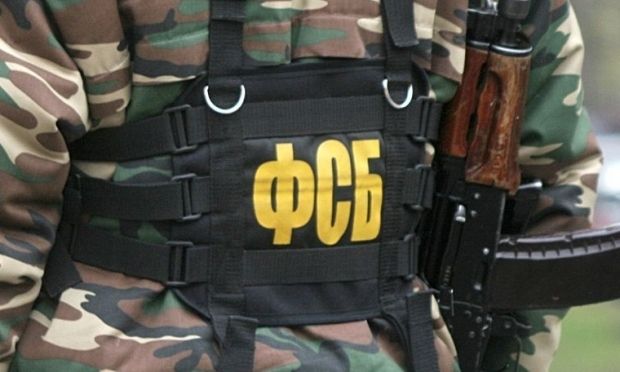 inforesist.org
Officers of the Russian Federal Security Service (FSB) have detained a Ukrainian citizen, Kostiantyn Davydenko, in the Russian-occupied city of Simferopol, Crimea.
The FSB claims the detainee was allegedly engaged in spying in Crimea in the interests of the Ukrainian special services.
Read alsoCrimean attacked for Ukrainian symbols faces jail term for seeking justice"The specified person purposefully collected and sent the special services of Ukraine the classified information concerning the Federal Service of Troops of the National Guard of the Russian Federation and members of the Federal Security Service whose leakage abroad could damage the security of the state," the FSB said on its website.
The Russian security services opened a criminal case against the detainee under Article 276 of the Criminal Code of the Russian Federation (espionage).
This is not the first case when the occupying authorities in Crimea arrested Ukrainian citizens on charges of espionage and subversive activity. On November 10, 2016, the FSB announced that "members of a terrorist group of the Main Intelligence Directorate of the Ukrainian Defense Ministry" Dmytro Shtyblikov, Oleksiy Bessarabov and Volodymyr Dudko had been detained in Crimea. They were arrested for two months for alleged preparations for an act of sabotage.
Ukraine's Foreign Ministry condemned their detention and called it an "element of Russian aggression against Ukraine."
In November 2017, the Sevastopol City Court in occupied Crimea sentenced Dmytro Shtyblikov to five-year imprisonment in a high-security penal colony. He was also fined RUB 200,000.