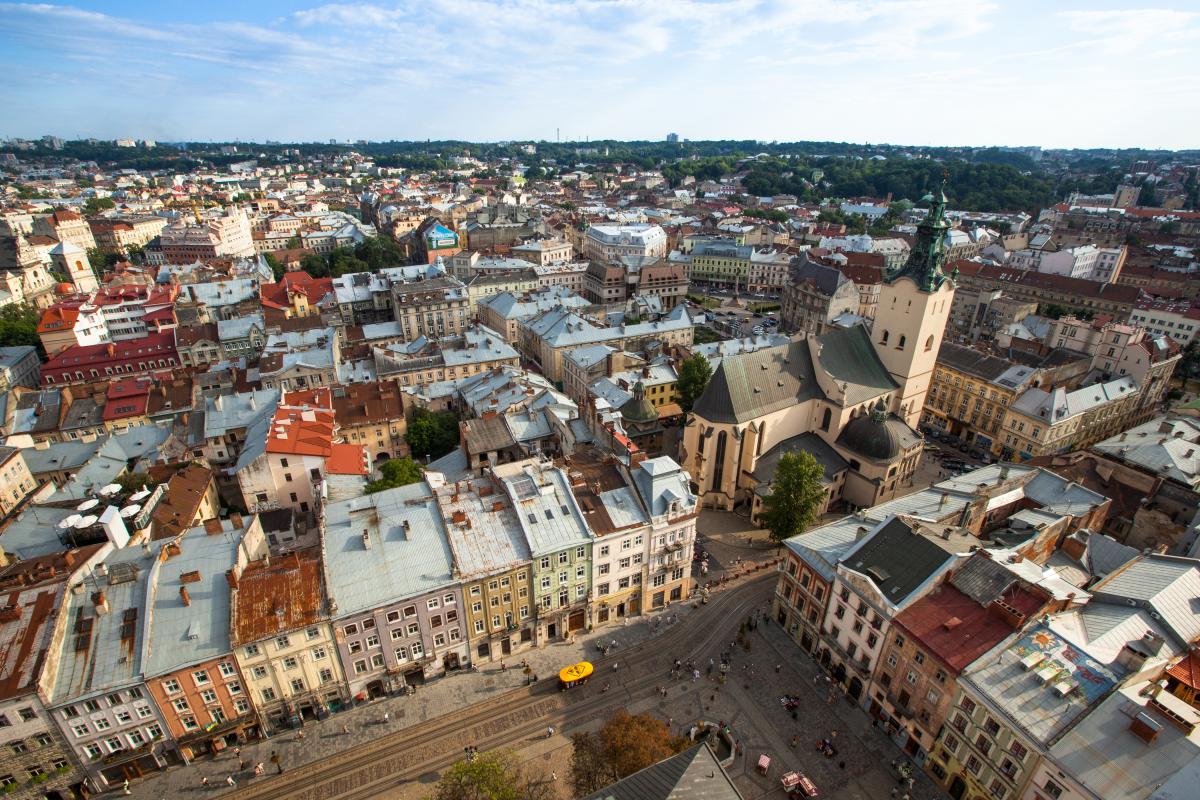 The city of Lviv will not introduce additional quarantine restrictions amid the COVID-19 coronavirus epidemic despite the fact that the city was included in the orange epidemiological zone.
The decision was taken by the local commission on industry-related and environmental safety and emergencies on August 4, Lviv City Council's press service reported.
Read alsoUkraine's Health Minister explains aftermath of "red" regions' refusal to toughen quarantine
It is in line with the decision taken by the state commission on industry-related and environmental safety and emergencies, which included the city in the orange zone, Lviv Deputy Mayor Andriy Moskalenko said.
"Lviv has been operating in the format of the orange zone for the past five or six months, so sports facilities, fitness centers, hostels continue to operate in compliance with all necessary quarantine requirements. And everything else that did not work in Lviv before does not work: scheduled hospitalization, children's recreation camps, which will not be re-launched before September – that is, these are a few points that have not yet functioned," he said.
In addition, the commission decided to step up inspections at markets, shopping malls, sports facilities, as well as catering establishments for compliance with rules of wearing face masks, disinfection, social distancing. Such inspections will continue until August 8.
As UNIAN reported earlier, the new adaptive quarantine rules in Ukraine became effective from August 3. The quarantine itself was extended until August 31. Under the new rules, Ukraine is divided into several zones: green, yellow, orange, and red, depending on the COVID-19 threat levels. The division will be reviewed every Friday and migration by a region from one to another zone will be possible the next Monday.
From Monday, August 3, the red zone rules should be in effect in the cities of Lutsk and Ternopil, and in Kitsmansky district of Chernivtsi region. Lutsky and Lyubashevsky districts of Volyn region, the city of Ivano-Frankivsk and Tysmenytskyi district of Ivano-Frankivsk region, the city of Lviv, and three areas in Lviv region – Mykolaivsky, Peremyshlyansky and Pustomytivsky districts, as well as the town of Berezhany and Buchatsky district of Ternopil region were designated as the orange zone.
At its special session on August 3, Lutsk's City Council considered a draft resolution on disagreement with toughened lockdown rules after the municipality had been included in the red epidemiological zone introduced as part of the COVID-19 quarantine.