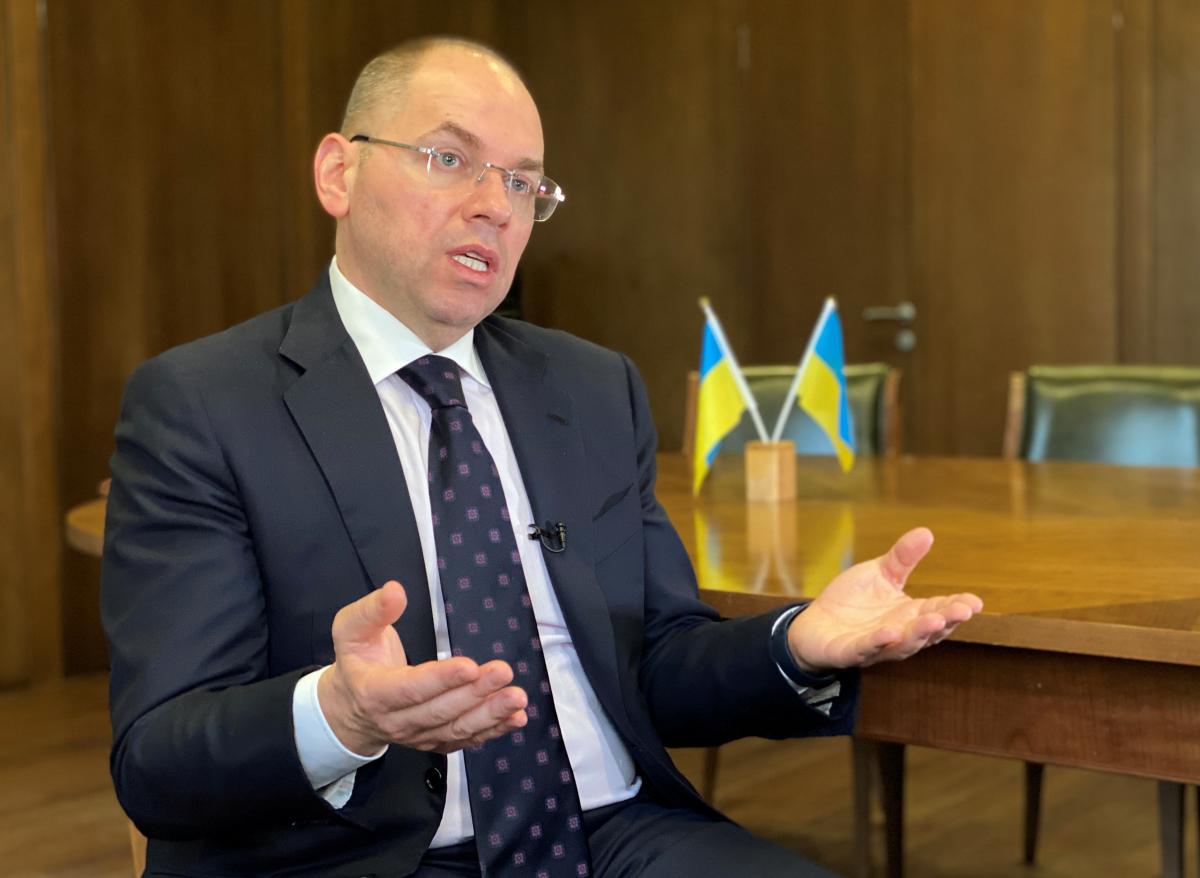 Health Minister Maksym Stepanov / REUTERS
Ukraine's Health Minister Maksym Stepanov says no nationwide strict quarantine will be introduced even if the incidence of COVID-19 cases exceeds 60 active cases per 100,000 people.
"As for this indicator – 60 active cases per 100,000 people, we are now at the level. This morning, it was 59.7 per 100,000 people," he said at a briefing on July 3, according to an UNIAN correspondent.
Read alsoAlmost 880 new COVID-19 cases confirmed in Ukraine in past day
"We used this indicator solely to determine whether to conduct external independent testing at schools. And we calculated it as of June 22. If this indicator had exceeded 60, then we would have decided to postpone the tests," he said.
"Regarding the restrictive measures that are in force in our country – I'd like to remind you: we are in an adaptive quarantine, when, depending on the epidemiological situation in a particular region, specific restrictive measures are introduced or eased [by the local authorities]. There are general rules – the use of face masks, hand sanitizers, social distancing, different events with the limited number of people and there are [measures] introduced in a particular region in line with the adaptive quarantine," Stepanov said.
According to him, there are four criteria for the regional authorities to toughen quarantine-related curbs. These are the availability of beds in hospital (less than 50%), the average number of COVID-19 tests (at least 24 per 100,000 people in the past seven days), an incidence growth rate, and a case detection rate.
The worst situation is now in the western regions of Ukraine – Volyn, Zakarpattia, Lviv, and Rivne regions.
As UNIAN reported, on June 30, Prime Minister Shmyhal said: "We are carefully monitoring the parameter of the number of active patients per 100,000 people. Today it is 50 people per 100,000. We set the limit at 60 patients. This will be the moment at which it will be necessary to strengthen quarantine restrictions at the level of the country and individual regions."
On July 1, the incidence rate in Ukraine was 58 cases per 100,000 people.