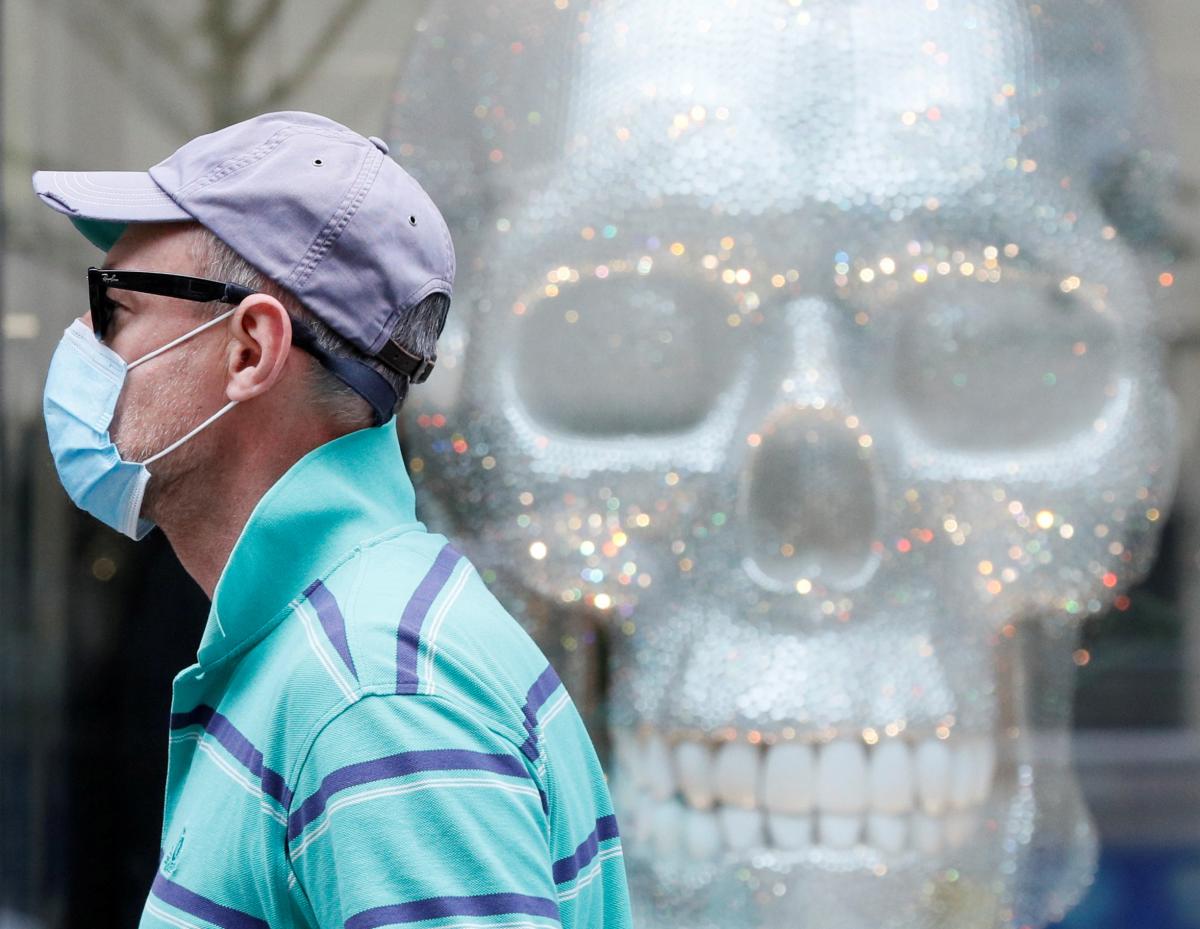 REUTERS
Ukrainian Health Minister Maksym Stepanov has listed three regions that are in the lead by the number of new COVID-19 cases confirmed in the past day.
"In terms of the regions, the highest number of confirmed cases in the past 24 hours was registered in Lviv region (137 cases), Zakarpattia region (89), and the city of Kyiv (108)," he said during an online briefing on July 18, according to an UNIAN correspondent.
Read alsoUkraine not included in EU's updated coronavirus safe list
The overall incidence per region is the following:
7,891 in Lviv region;
6,797 in the city of Kyiv;
5,289 in Chernivtsi region;
5,015 in Rivne region;
4,318 in Zakarpattia region;
3,385 in Ivano-Frankivsk region;
3,229 in Kyiv region;
3,219 in Volyn region;
2,971 in Kharkiv region;
2,492 in Odesa region;
2,394 in Ternopil region;
2,271 cases in Vinnytsia region;
1,584 in Zhytomyr region;
1,183 in Dnipropetrovsk region;
963 in Khmelnytsky region;
818 in Cherkasy region;
791 in Donetsk region (Ukrainian-controlled districts);
677 in Kirovohrad region;
665 in Zaporizhia region;
632 in Chernihiv region;
510 in Mykolayiv region;
355 in Sumy region;
348 in Poltava region;
209 in Kherson region;
105 in Luhansk region (Ukrainian-controlled districts).
Data from Russia-occupied areas – the Autonomous Republic of Crimea, the city of Sevastopol, parts of Donetsk and Luhansk regions – is not available.
As UNIAN reported earlier, there were 58,111 laboratory-confirmed cases of COVID-19 in Ukraine as of the morning of July 18. They include 1,477 deaths and 30,525 recoveries. Some 847 new cases were recorded in the past 24 hours.