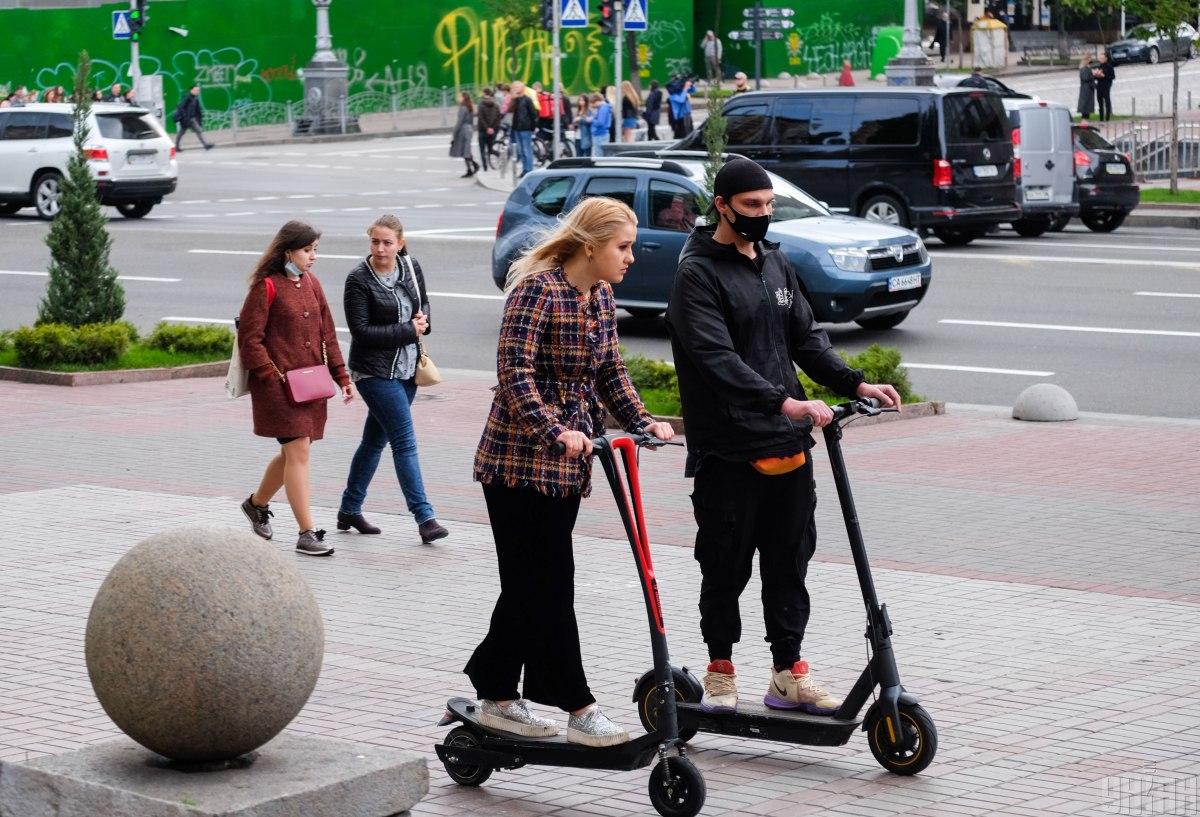 The incidence in Kyiv is 16.38 cases per 100.000 people / Photo from UNIAN
Ukraine's Health Ministry says the city of Kyiv and 10 Ukrainian regions were not ready as of June 14 for the further easing of the coronavirus-related quarantine.
In particular, the daily incidence should be lower than 12 new COVID-19 cases per 100,000 people in the last seven days to lift more quarantine-related curbs in the regions, the ministry said.
Read alsoAlmost 650 new COVID-19 cases confirmed in Ukraine
As of today, the incidence in Kyiv is 16.38, Vinnytsia region has 16.64 confirmed cases per 100,000 people, Volyn region 33.55, Zhytomyr region 13.58, Zakarpattia region 24.73, Ivano-Frankivsk region 12.14, Lviv region 26.92, Rivne region 25.59, Ternopil region 14.64, Chernivtsi region 30.74, and Chernihiv region 13.23.
As UNIAN reported earlier, there were 31,154 laboratory-confirmed cases of COVID-19 in Ukraine as of 09:00 Kyiv time on June 14, including 889 COVID-19 deaths and 14,082 recoveries. Some 648 new cases were recorded in the past 24 hours.
The largest number of confirmed cases of the disease over the past 24 hours was registered in Lviv region (139), the city of Kyiv (66), and Zakarpattia (49).
There are 27 administrative units in Ukraine, including 24 regions, the city of Kyiv, the city of Sevastopol and the Autonomous Republic of Crimea (the latter two have been occupied by Russia since March 2014).