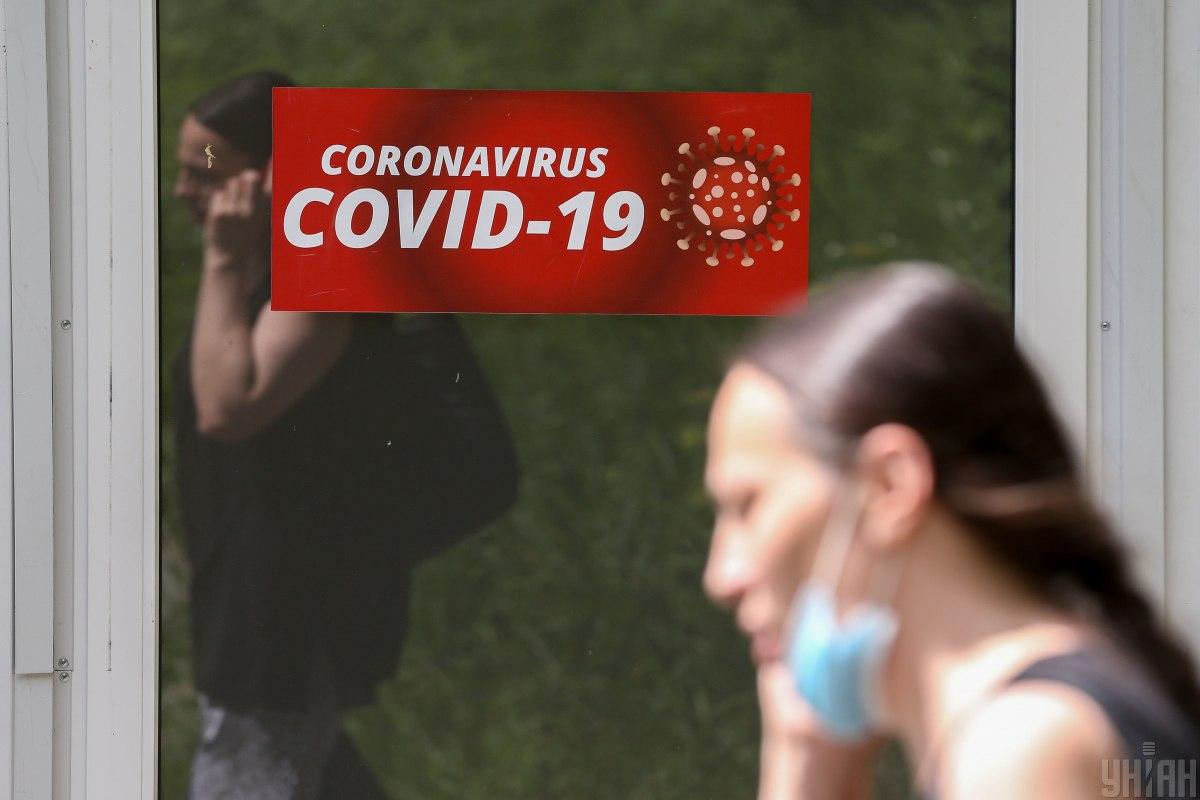 Photo from UNIAN
Some 889 new cases of the novel coronavirus COVID-19 were reported in Ukraine in the past day, bringing the total number of confirmed cases to 45,887 as of the morning of July 2.
Read alsoOver US$120 mln spent to combat COVID-19 spread in Ukraine – Finance Ministry
The death toll in Ukraine now is 1,185 people, including 12 who died in the past 24 hours, according to the interactive map of Ukraine's National Security and Defense Council.
As many as 20,053 patients, including 505 in the past day, have already recovered.
Lviv region (152 cases), the city of Kyiv (104), Rivne region (93), Zakarpattia region (85), and Volyn region (81) are in the lead by cases confirmed in the past 24 hours.
The number of active COVID-19 cases as of the morning of July 2 was 24,649.
The overall incidence per region is the following:
5,730 in Lviv region;
5,242 in the city of Kyiv;
4,894 in Chernivtsi region;
3,877 in Rivne region;
3,046 in Zakarpattia region;
2,655 in Kyiv region;
2,508 in Volyn region;
2,489 in Ivano-Frankivsk region;
2,207 in Kharkiv region;
1,958 in Ternopil region;
1,895 cases in Vinnytsia region;
1,736 in Odesa region;
1,421 in Zhytomyr region;
1,095 in Dnipropetrovsk region;
808 in Khmelnytsky region;
650 in Kirovohrad region;
645 in Cherkasy region;
576 in Zaporizhia region;
562 in Donetsk region (Ukrainian-controlled districts);
547 in Chernihiv region;
447 in Mykolayiv region;
320 in Poltava region;
302 in Sumy region;
194 in Kherson region;
83 in Luhansk region (Ukrainian-controlled districts).
Data from Russia-occupied areas – the Autonomous Republic of Crimea, the city of Sevastopol, parts of Donetsk and Luhansk regions – is not available.
A total of 677,254 polymerase chain reaction (PCR) tests have been conducted.
COVID-19 tests were conducted by the Public Health Center's virological reference laboratory and regional laboratories. As of the morning of July 2, 2020, the Center had received 1,239 reports of suspected cases. In total, there have been 91,172 reports on suspected COVID-19 since the beginning of 2020.