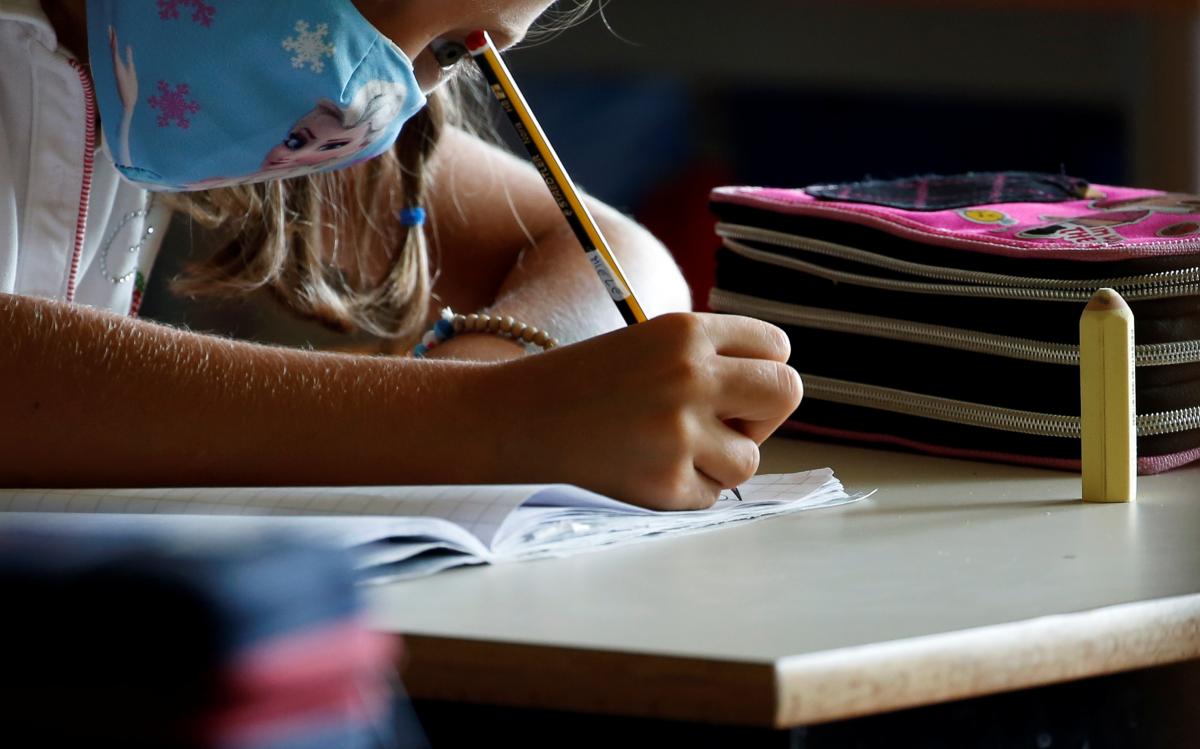 REUTERS
Ukrainian Health Minister Maksym Stepanov says quarantine rules and terms of "zoning" have been changed in the country, taking into account the epidemiological situation in regions, while the mandatory shutdown of schools and kindergartens over the COVID-19 epidemic has been canceled.
From now on, these are the state and regional commissions on technogenic and ecological safety and emergencies that should take decisions on whether to close schools and kindergartens or stop public transportation, the minister said at a morning TV show "Snidanok z 1+1" on September 17.
"With regard to the green, yellow, and orange quarantine zones, if 50% of classes (groups in kindergartens) in a particular school have decided to self-isolate, the whole educational facility will be shut down," he said.
Read alsoDaily COVID-19 spike in Ukraine hits new high with over 3,500 cases on Sept 17Operations of public transport will also be regulated by a joint decision of the state and regional commissions. There will no longer be strict restrictions on passenger traffic in the red zone.
The Minister stressed that the new zoning rules will not influence the number of regions in a particular zone since the criteria for division have remained the same.
"If hospital load in the region exceeds 75% five days in a row, such region is put in the orange zone. We've also changed the criterion for the number of new cases detected. We used to have a clear indicator for transition [to other zone]. Now the decision will be taken at the level of the city or districts. If the coronavirus incidence in a certain settlement exceeds five-times the average across the country for 14 days, it will be put in the red zone," the minister explained.
Quarantine in Ukraine: latest developments
On September 16, the Cabinet of Ministers changed terms for zoning regions amid the quarantine, as well as the rules for each of the zones. In particular, the rules for holding cultural events have become the same in the green, yellow, and orange zones. Institutions included in the orange zone shall indicate the area of premises at the entrance, as well as the number of visitors allowed to enter them.
Over 40% of small-sized businesses in Ukraine are not ready for the second strict nationwide lockdown, according to a poll conducted by the European Business Association (EBA).