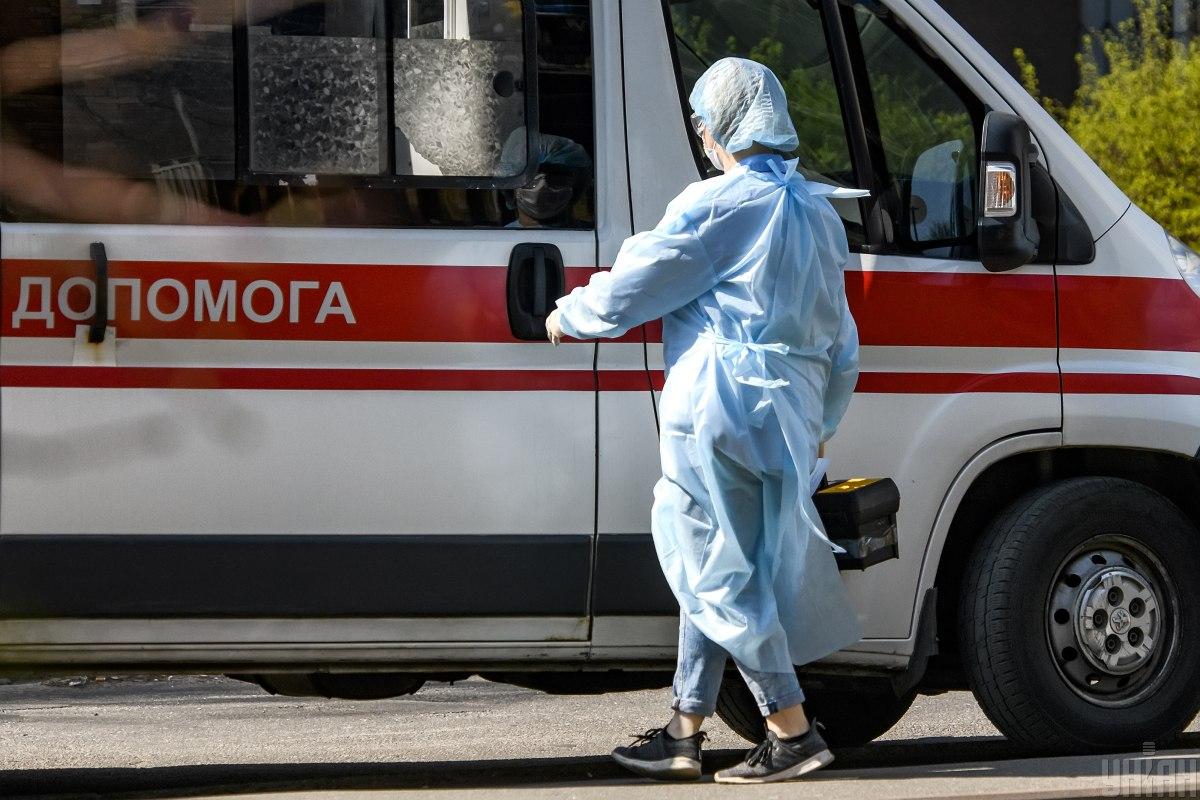 Photo from UNIAN
The number of confirmed cases of the novel coronavirus in Ukraine exceeded 24,800 as of Wednesday morning, June 3.
As of 09:00 Kyiv time on June 3, the total number of confirmed coronavirus cases in Ukraine was 24,823; of them, 483 cases were registered in the past 24 hours, the National Security and Defense Council said on its COVID-19 monitoring website on June 3.
Read alsoHealth minister names Ukraine's regions with largest number of COVID-19 cases in past day
Eight coronavirus patients died in Ukraine in the past day, bringing the overall death toll to 735.
However, 10,440 patients have already recovered; 362 recoveries were reported in the past 24 hours alone.
The situation per region was the following: Vinnytsia region reported 1,050 confirmed cases, including 657 recoveries; Volyn region had 959 cases, including 278 recoveries; Dnipropetrovsk region confirmed 950 cases, including 267 recoveries; Donetsk region had 166 confirmed cases, including 97 recoveries. Zhytomyr region confirmed 780 cases, of them, there were 472 recoveries; Zakarpattia region had 1,236 confirmed cases (434 recoveries); Zaporizhia had 463 and 258, respectively; Ivano-Frankivsk region had 1,465 and 862, respectively. The city of Kyiv reported there were 3,133 confirmed cases, including 756 recoveries, while Kyiv region reported 1,652 confirmed cases, including 418 recoveries.
Kirovohrad region confirmed 523 cases, including 403 recoveries; Luhansk region had 49 and 40, respectively; Lviv region had 1,830 and 457, respectively; Mykolaiv region had 295 and 182, respectively; Odesa region had 913 and 231, respectively; Poltava region had 272 and 253, respectively. Rivne region reported 1,873 confirmed cases, including 993 recoveries; Sumy region confirmed 174 cases, including 147 recoveries; Ternopil region had 1,200 and 948, respectively; Kharkiv region had 1,131 and 467, respectively; Kherson region had 179 and 161, respectively; Khmelnytsky region had 469 and 259, respectively; Cherkasy region had 416 and 320, respectively. Chernivtsi region confirmed 3,442 cases, including 1,017 recoveries, and Chernihiv region reported 203 confirmed cases, including 63 recoveries.
As UNIAN reported earlier, the largest number of confirmed daily cases as of June 2 was registered in Rivne region (53), as well as Zhytomyr and Lviv regions (34 each), according to Ukraine's Health Ministry.