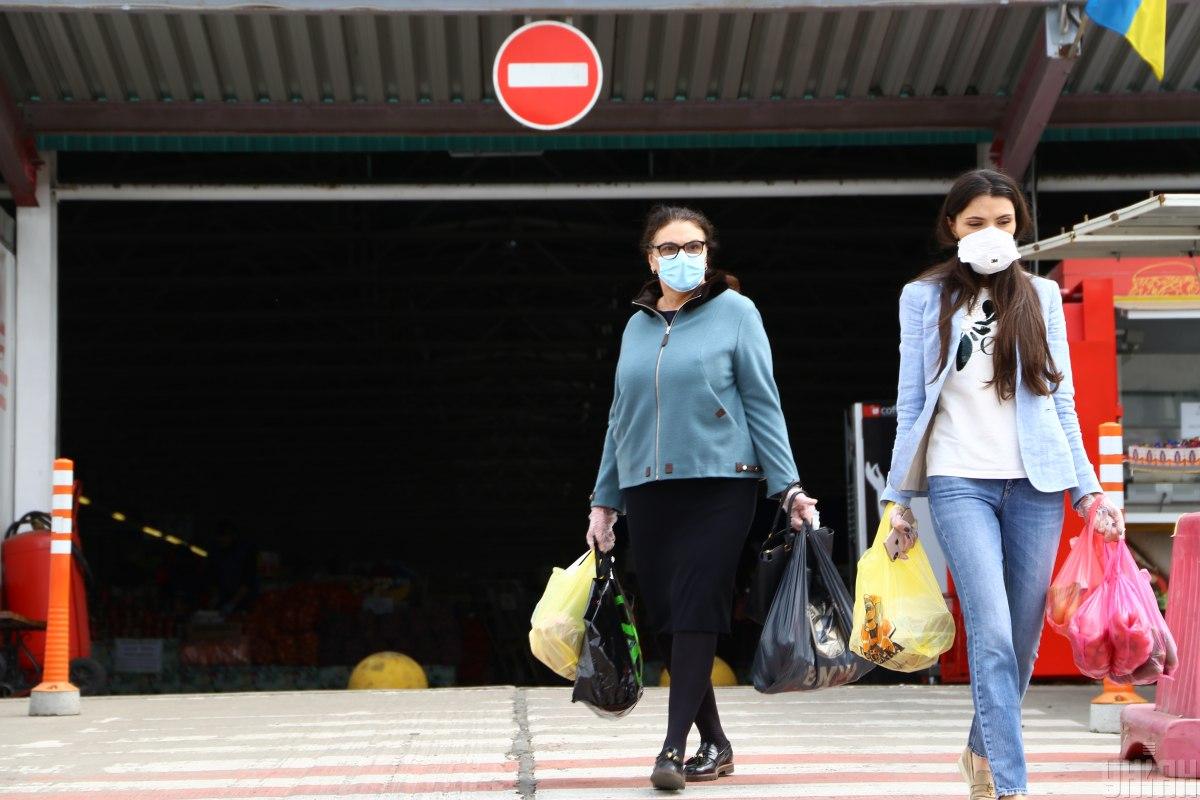 Photo from UNIAN
The number of confirmed cases of the novel coronavirus in Ukraine exceeded 25,000 on Thursday morning.
"According to the Public Health Center, there were 25,411 laboratory-confirmed cases of COVID-19 in Ukraine as of 09:00 Kyiv time on June 4," Ukraine's Health Ministry said on Facebook in its morning update on June 4.
Of them, 588 cases were reported in the past 24 hours.
Read alsoHealth minister lists Ukraine's leading regions by COVID-19 cases in past day
Overall incidence per region is the following: 1,077 cases in Vinnytsia region; 986 in Volyn region; 957 in Dnipropetrovsk region; 174 in Donetsk region; 833 in Zhytomyr region; 1,257 in Zakarpattia region; 469 in Zaporizhia region; 1,491 in Ivano-Frankivsk region; 526 in Kirovohrad region; 3,210 in the city of Kyiv; 1,673 in Kyiv region; 1,915 in Lviv region; 51 in Luhansk region; 295 in Mykolayiv region; 933 in Odesa region; 272 in Poltava region; 1,905 in Rivne region; 177 in Sumy region; 1,220 in Ternopil region; 1,166 in Kharkiv region; 179 in Kherson region; 497 in Khmelnytsky region; 3,481 in Chernivtsi region; 429 in Cherkasy region; 238 in Chernihiv region.
Data from Russia-occupied areas – the Autonomous Republic of Crimea, the city of Sevastopol, parts of Donetsk and Luhansk regions – is not available.
COVID-19 tests were conducted by the Public Health Center's virological reference laboratory and regional laboratories. As of the morning of June 4, 2020, the Center had received 1,162 reports of suspected cases. In total, there have been 62,300 reports on suspected COVID-19 since the beginning of 2020.
A total of 747 COVID-19 deaths have already been recorded in the country. Some 11,042 patients have recovered.
As UNIAN reported earlier, there were 24,823 laboratory-confirmed cases of COVID-19 in Ukraine as of the morning of June 3, including 735 COVID-19 deaths and 10,440 recoveries. Some 483 new cases were recorded in the past 24 hours.