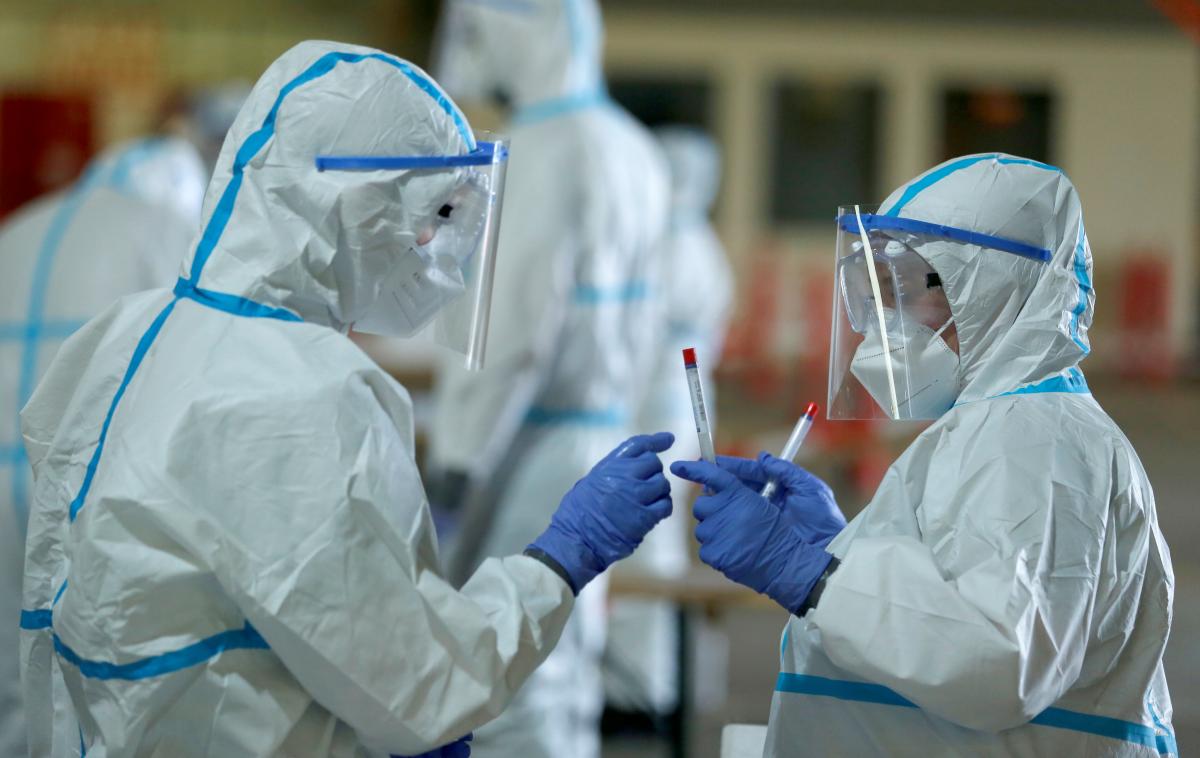 REUTERS
Some 914 new cases of the novel coronavirus COVID-19 were reported in Ukraine in the past day, bringing the total number of confirmed cases to 47,677 as of the morning of July 4.
Read alsoDe-facto authorities in occupied Crimea conceal actual COVID-19 death toll – human rights group
"According to the Public Health Center, there were 47,677 laboratory-confirmed cases of COVID-19 in Ukraine as of 09:00 Kyiv time on July 4. Of them, 914 cases were reported in the past 24 hours," Ukraine's Health Ministry said on Facebook in its morning update on July 4.
The overall death toll is 1,227 people.
As many as 21,155 patients have already recovered.
A total of 705,836 polymerase chain reaction (PCR) tests have been conducted.
Overall incidence per region is the following: 1,936 cases in Vinnytsia region; 2,663 in Volyn region; 1,110 in Dnipropetrovsk region; 599 in Donetsk region; 1,447 in Zhytomyr region; 3,214 in Zakarpattia region; 588 in Zaporizhia region; 2,598 in Ivano-Frankivsk region; 657 in Kirovohrad region; 5,465 in the city of Kyiv; 2,747 in Kyiv region; 6,059 in Lviv region; 84 in Luhansk region; 455 in Mykolayiv region; 1,835 in Odesa region; 322 in Poltava region; 4,041 in Rivne region; 308 in Sumy region; 2,025 in Ternopil region; 2,311 in Kharkiv region; 196 in Kherson region; 828 in Khmelnytsky region; 4,972 in Chernivtsi region; 657 in Cherkasy region; 560 in Chernihiv region.
Data from Russia-occupied areas – the Autonomous Republic of Crimea, the city of Sevastopol, parts of Donetsk and Luhansk regions – is not available.
COVID-19 tests were conducted by the Public Health Center's virological reference laboratory and regional laboratories. As of the morning of July 4, 2020, the Center had received 1,288 reports of suspected cases. In total, there have been 93,709 reports on suspected COVID-19 since the beginning of 2020.
As UNIAN reported earlier, there were 46,763 laboratory-confirmed cases of COVID-19 in Ukraine as of the morning of July 3. They include 1,212 deaths and 20,558 recoveries. Some 876 new cases were recorded in the past 24 hours.