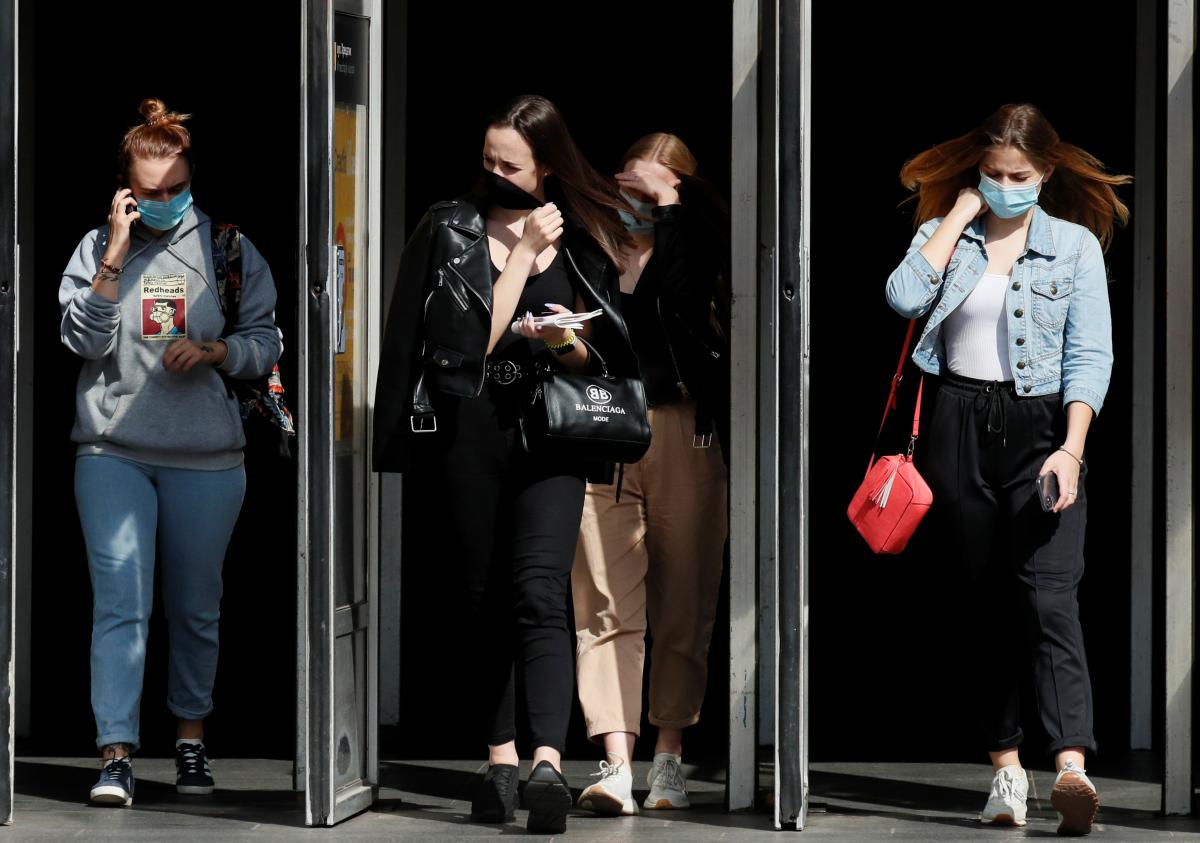 REUTERS
Ukrainian Health Minister Maksym Stepanov says over 800 new laboratory-confirmed cases of the novel coronavirus COVID-19 were reported in Ukraine for the third day in a row.
"In the past 24 hours, 809 people, including 65 children, contracted the coronavirus. Of them, there were 132 healthcare workers. Some 211 people were hospitalized. There were 11 fatalities, while 838 patients recovered," he told a briefing on July 17.
Read alsoHealth Ministry: Kyiv, seven regions not ready for lifting COVID-19 curbs
In total, 57,264 coronavirus cases have been confirmed in the country since the start of the pandemic. They include 4,068 children and 7,723 healthcare workers.
The overall death toll is 1,456 people.
As many as 29,769 patients have already recovered.
The minister also listed four regions that are in the lead by the number of new COVID-19 cases confirmed in the past day.
"In terms of the regions, the highest number of confirmed cases in the past 24 hours was registered in Lviv region (132 cases), Rivne region (88), Ivano-Frankivsk region (67), and the city of Kyiv (76)," he said.
In total, 28,019 tests were conducted in the country in the past day. In particular, there were 13,108 tests done with the use of the polymerase chain reaction (PCR) method and 14,911 with the application of the enzyme-linked immunosorbent assay (ELISA) method.
The overall incidence per region is the following:
7,754 in Lviv region;
6,689 in the city of Kyiv;
5,262 in Chernivtsi region;
4,940 in Rivne region;
4,229 in Zakarpattia region;
3,309 in Ivano-Frankivsk region;
3,188 in Volyn region;
3,184 in Kyiv region;
2,909 in Kharkiv region;
2,435 in Odesa region;
2,358 in Ternopil region;
2,253 in Vinnytsia region;
1,580 in Zhytomyr region;
1,174 in Dnipropetrovsk region;
942 in Khmelnytsky region;
800 in Cherkasy region;
781 in Donetsk region (Ukrainian-controlled districts);
677 in Kirovohrad region;
658 in Zaporizhia region;
632 in Chernihiv region;
504 in Mykolayiv region;
352 in Sumy region;
347 in Poltava region;
207 in Kherson region;
100 in Luhansk region (Ukrainian-controlled districts).
Data from Russia-occupied areas – the Autonomous Republic of Crimea, the city of Sevastopol, parts of Donetsk and Luhansk regions – is not available.
COVID-19 tests were conducted by the Public Health Center's virological reference laboratory and regional laboratories. As of the morning of July 17, 2020, the Center had received 1,107 reports of suspected cases. In total, there have been 106,355 reports on suspected COVID-19 since the beginning of 2020.