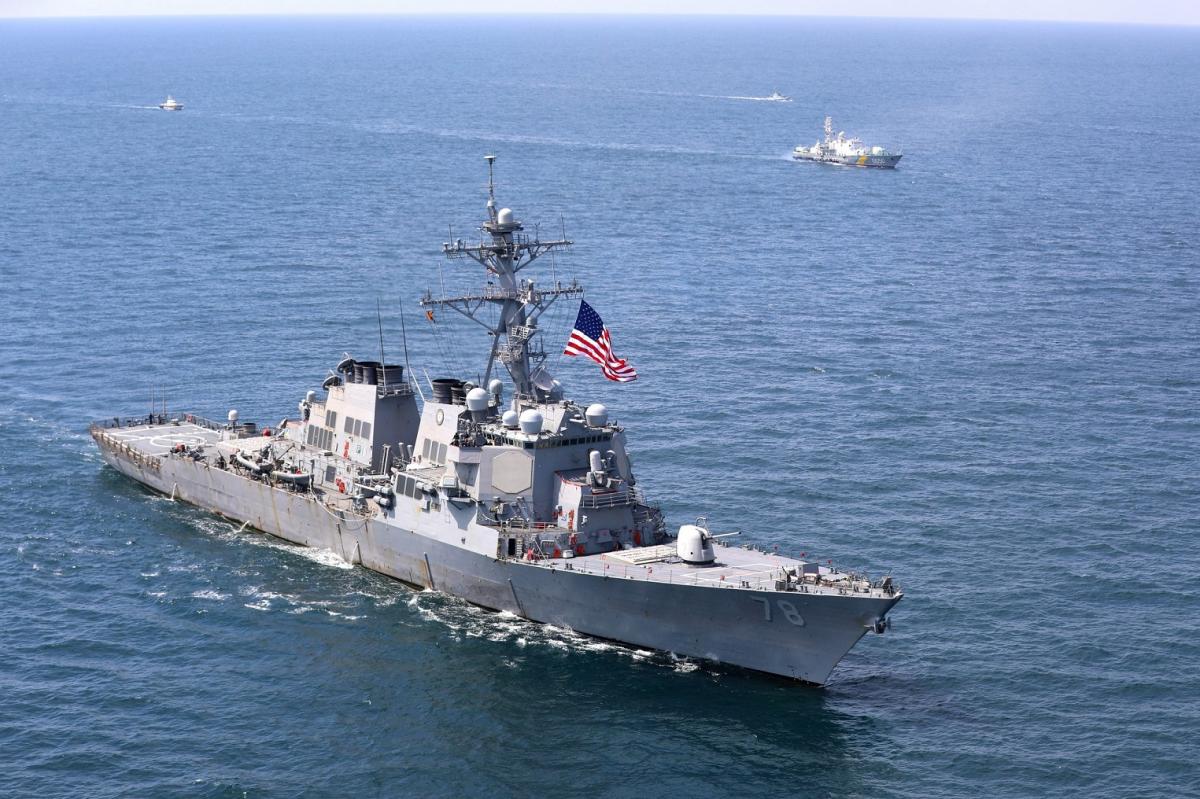 The practical phase of the drills was closely monitored by the ships of the Russian Black Sea Fleet / Photo from ArmyInform
U.S.-Ukrainian Sea Breeze 2020 drills have finished in the Black Sea.
This year, training took place only in the sea and air over the coronavirus pandemic, as reported by the Ukrainian Defense Ministry's ArmyInform news agency.
In total, about 2,000 people from eight countries, over 20 ships, as well as aircraft, helicopters, etc. were involved in the drills. In addition to Ukraine and the United States, the military from Bulgaria, Georgia, Norway, Romania, Spain, and Turkey took part in the exercises.
Read alsoUSS Porter participates in Exercise Sea Breeze 2020
It is noted all the tasks of the maneuvers in the Black Sea have been completed in full. The leaders of the Sea Breeze 2020 drills from the Ukrainian and American sides thanked all the participants for the high level of professional training and effective implementation of the tasks. According to them, these exercises once again demonstrated a high level of cooperation between Ukraine and the United States and regional allies and partners to ensure readiness and interoperability in the Black Sea region.
One of the features of the latest exercises became the joint remote work of two headquarters. One headquarters was located in the Ukrainian city of Odesa, while another one was located in the city of Rota (the Kingdom of Spain) in the operational center of Destroyer Squadron 60 of the U.S. 6th Fleet. This was a kind of know-how both for Ukrainian and American naval sailors. The headquarters constantly exchanged information. All activities were planned remotely, as well as the practical implementation of the security of exercises in the Black Sea region.
Another feature of the drills was the fact that during the implementation of joint actions, the sides worked out an element of practical firing to destroy sea targets using helicopter weapons. In addition, the U.S. Navy's P-8 Poseidon anti-submarine patrol aircraft was escorted for the first time as part of the Sea Breeze drills.
It is worth noting the practical phase of the drills was closely monitored by the ships of the Russian Black Sea Fleet.