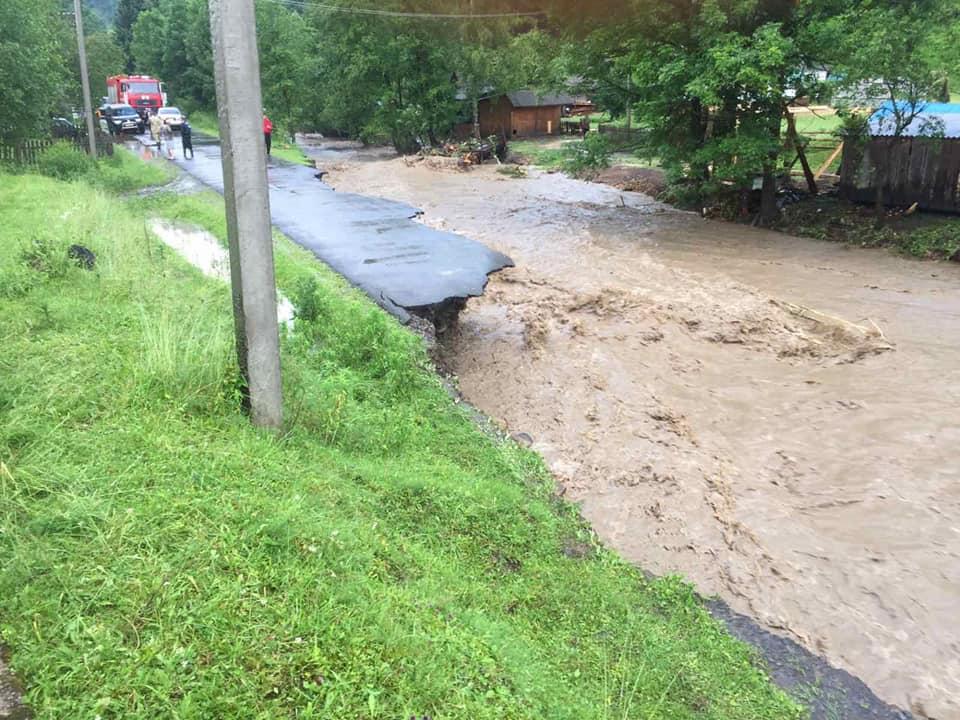 New heavy rains reported in Ukraine's west / Photo from facebook.com/odazakarpattya
Recent heavy rains have caused new flooding in Zakarpattia. On June 28, floods were reported in Zakarpattia's Mezhhirsky district as two-hour precipitation reached a 20-day level.
"There were thunderstorms with hail, gusts of wind and heavy rainfall from 15:30 to 17:30 local time [on June 28]. Within two hours, precipitation reached a 20-day level – 119 mm in just two hours!!! There was a sharp rise in the water level coupled with landslides," Zakarpattia Regional State Administration said on Facebook late on June 28.
Local residents share videos and photos on social networks. In particular, there is a video featuring flooding in the village of Torun.
A flow of water demolished part of the road and several bridges in the area subject to Torun Village Council.
In the village of Lopushne, Zakarpattia's Mezhhirsky district, one new building and two houses were flooded. Now rescuers are working on the scene.
As was reported, heavy rains in Ukraine, which started on June 22, have caused flash floods, which made the water level in the rivers rise significantly, resulting in flooding in eight regions.
Western regions, including Prykarpattia, Bukovyna and Zakarpattia, have suffered most.