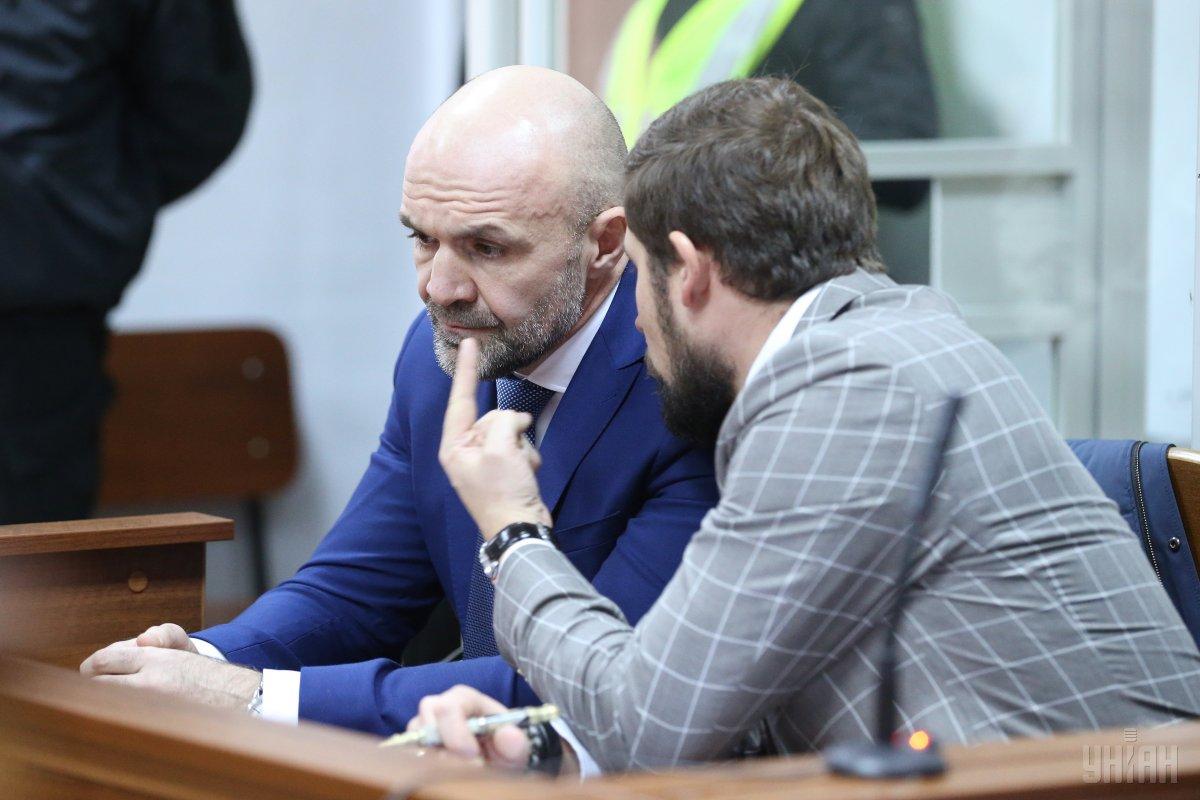 Manger is a key suspect in the case / Photo from UNIAN
Chairman of Kherson Regional Council Vladyslav Manger, one of the key suspects in a fatal acid attack on Kherson activist Kateryna Handziuk, will be kept in a pretrial detention center until July 28 without the right to post bail.
The decision was passed by Kyiv's Pechersky district court in the early hours of June 19, according to Graty, a Ukrainian media outlet that covers trials and court rulings.
Read alsoHandziuk case: Kyiv court authorizes compulsory delivery of suspect Manger
As UNIAN reported earlier, the Pechersky court for the third day on June 18 was trying to choose a preventive measure for Manger. Kherson Regional State Administration's head is suspected of ordering the murder of the local activist.
The prosecutor's office complained that his defense was deliberately seeking a delay in the case. The prosecutors demanded that Manger be taken into custody without the right to put up bail.
The suspect was detained in a Kherson hospital on June 16, 2020, and delivered to Kyiv for trial.
UNIAN memo. Kherson activist, advisor to the Mayor of Kherson and acting manager of affairs at Kherson City Council's executive committee Kateryna Handziuk, 33, on July 31, 2018, survived an acid attack. She suffered burns to more than 35% of her body and underwent 11 operations in Kyiv. Handziuk died on November 4, 2018. The immediate cause of her death was a severed blood clot resulting from the acid attack. Police originally qualified the attack as an attempted murder committed with extreme cruelty, then its status was changed to completed murder.