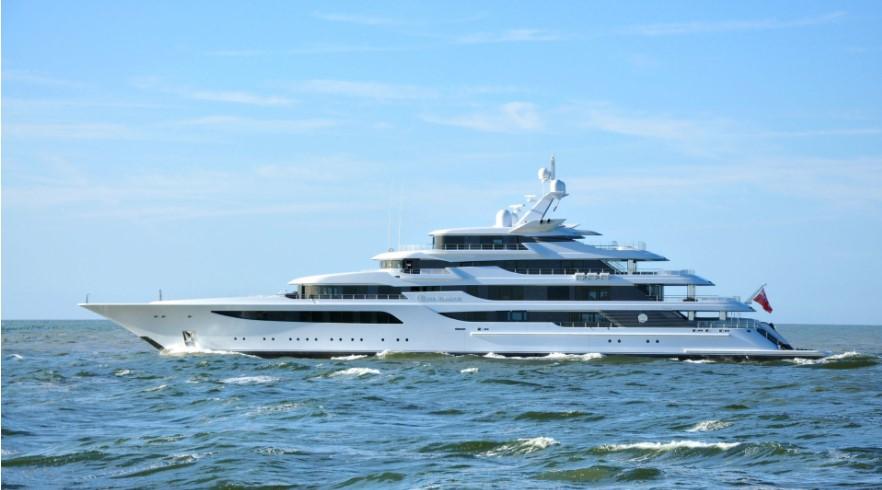 feadship.nl
Journalists have revealed that not all property of Putin's ally and main political operative in Ukraine Viktor Medvedchuk, has fallen under the recent package of sanctions imposed on the id not fall under the NSDC sanctions imposed on the head of the pro-Russian OPZZh political force for "financing terrorism."
That's according to Bihus.Info.
Journalists say Medvedchuk has at his disposal a five-deck yacht, Royal Romance, tentatively estimated at $200 million. The 92.5m-long vessel boasts of a 12 m by 4 m swimming pool and is able to accommodate 14 guests and 22 crew.
Read alsoUkraine NSDC hits sanctions on Putin's ally MedvedchukIt is noted that the yacht is officially registered to an offshore company, and therefore it is not subject to sanctions.
Sanctions on Viktor Medvedchuk
On February 19, the NSDC made a decision to impose sanctions against 19 legal entities and eight individuals. In particular, sanctions shall be applied to Viktor Medvedchuk and his wife Oksana Marchenko. Sanctions are imposed on all their property and assets.
According to NSDC secretary Oleksiy Danilov, the SBU is investigating a case under the article "financing of terrorism", and the latest sanctions were applied to Medvedchuk, Marchenko, and other persons precisely in connection with the said probe.
The NSDC also made a decision to nationalize part of the Samara - Western Directionfuel pipeline, now owned by Prykarpatzapadtrans.