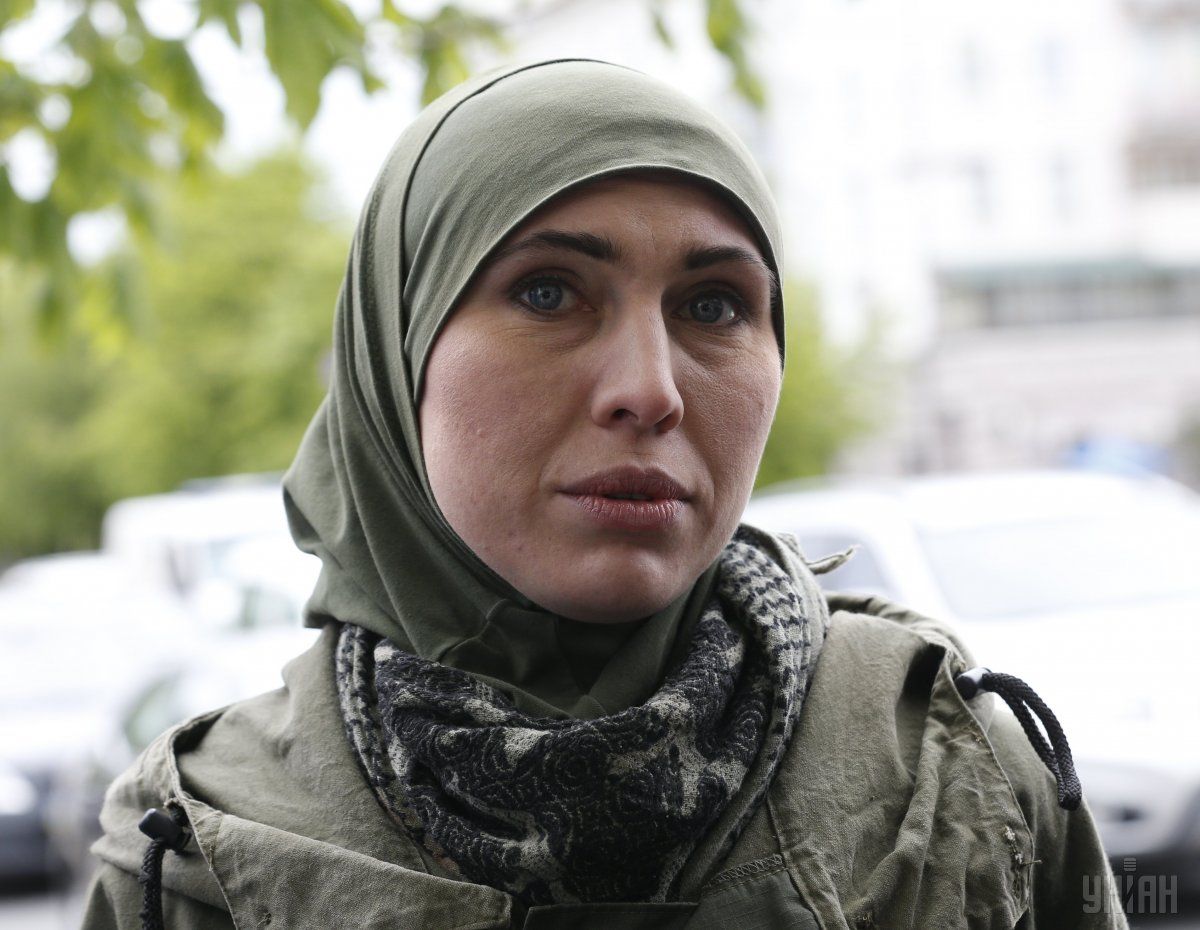 Photo from UNIAN
A suspected organizer of the murder of Chechen volunteer Amina Okueva, who in 2014 joined Ukraine's Anti-Terrorist Operation (ATO) against Russia-led forces in Donbas, has been served with charge papers.
The Office of the Prosecutor General in Ukraine said the suspect is a native of Russia's Chechen Republic. In Ukraine, the man was involved in hiring assassins to kill Okueva and her husband. In January, he was detained.
A pretrial investigation into the assassination is conducted by the National Police's Main Directorate in Kyiv region.
Investigative actions are underway, measures are taken to detain all the individuals involved in the crime.
Read alsoAlleged organizer of deadly attack on ATO volunteer Okueva involved in other murders – police
As UNIAN reported earlier, on October 30, 2017, ATO volunteer Amina Okueva was killed while her husband, Adam Osmayev, who was a former commander of the international peacekeeping battalion named after Dzhokhar Dudayev, was wounded as their vehicle came under fire at a railway crossing outside Kyiv.
Earlier that year, on June 1, 2017, the couple survived an attack when an agent of Russia's special service badly wounded Osmayev in Kyiv. The attacker was detained.
On January 12, 2020, Ukrainian Interior Minister Arsen Avakov said the National Police had detained a group of killers reasonably suspected of killing Okueva and seriously wounding her husband in October 2017.
On April 14, 2020, Ukrainian Deputy Interior Minister Anton Gerashchenko said that Major General of the SBU Security Service of Ukraine Valeriy Shaitanov, who had been detained on suspicion of high treason and terrorist attacks, was involved in preparations for assassination attempts to kill Ukrainian volunteers, including Osmayev.