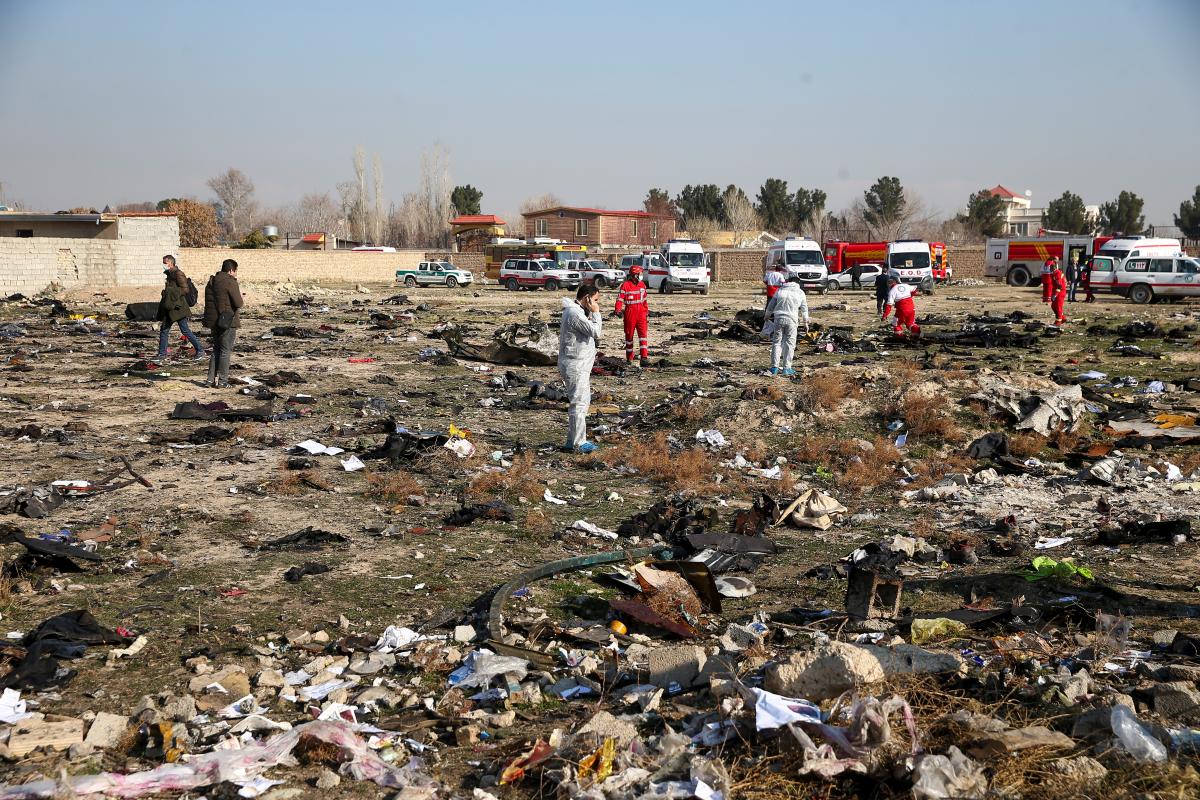 REUTERS
Iran's delegation will be visiting Ukraine on July 29-30 to negotiate compensation over the downing by a missile of a Ukrainian passenger liner operated by Ukraine International Airlines outside the Tehran airport in January 2020.
Ukrainian Foreign Minister Dmytro Kuleba delivered the news, speaking to reporters in Warsaw at a joint press conference with Polish Foreign Minister Jacek Czaputowic.
"We have invited the Iranian delegation to Kyiv. We appreciate that they accepted the invitation. They will be there on July 29-30, arriving on the day after tomorrow," Kuleba said, according to an UNIAN correspondent.
At the same time, the minister noted he could not announce the final amount of compensations to be paid by Iran.
Read alsoPS752: Black box transcript confirms illegal interference with jet downed in Iran – media
"That's not because I'm not ready, it's because the amount will be the result of consultations," said Kuleba.
Earlier, Ukrainian Deputy Foreign Minister Yevhen Yenin has said the Ukrainian side is considering three scenarios in case Iran refuses to cooperate in the PS752 downing probe.
As UNIAN reported earlier, Iranian forces admitted to downing the Ukrainian passenger jet on January 8 after mistaking it for a missile at a time of high tensions with the United States.
All 176 people aboard flight PS752 were killed.
It became known on July 18 that Iran had handed the black boxes of the downed plane over to France.
The process was conducted with an Iranian investigator present and observed by Canadian, U.S., Swedish and British experts and representatives from the airline, Boeing Co, and engine maker Safran SA.