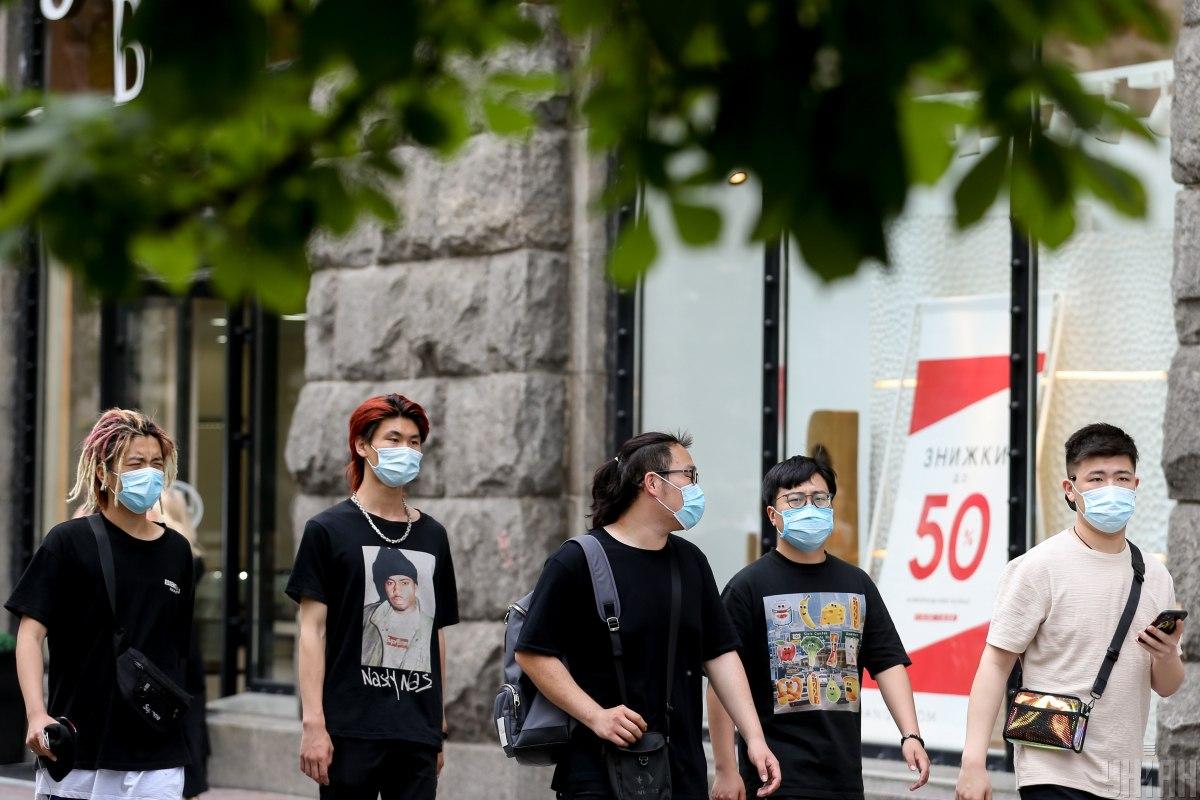 Photo from UNIAN
Chairman of Kyiv Regional State Administration Vasyl Volodin does not exclude quarantine measures may be strengthened in the region to prevent the spread of coronavirus.
Speaking at a briefing on Wednesday, he said 2,332 COVID-19 cases were confirmed in the region, 1,147 people recovered, and 47 died, according to an UNIAN correspondent.
Read alsoKyiv reopening restaurants, cafes, movie theaters
Volodin added 263 patients were undergoing treatment in hospitals, while the rest were on self-isolation. Some 9,021 people are under medical supervision.
The official reiterated that due to the negative trend of incidence, on Saturday he made a request to comply with quarantine measures so that there was no need to remove relaxations already in place.
"This Monday, the country changed criteria for strengthening quarantine: hospital load over 50%, the average number of PCR tests over the past seven days below 23 per 100,000 people, new incidence rate over 11%, and the infection rise dynamics over 10%," he said.
"As of today, the indicators in the region are as follows: hospital load at 22.3%, testing coverage is 41.98%, detection rate is 5.88%, and dynamics is 23.23%. It is the latter indicator that causes concern, and if it does not fall for three days in a row, we will be forced to make a tough, but responsible decision," Volodin said.