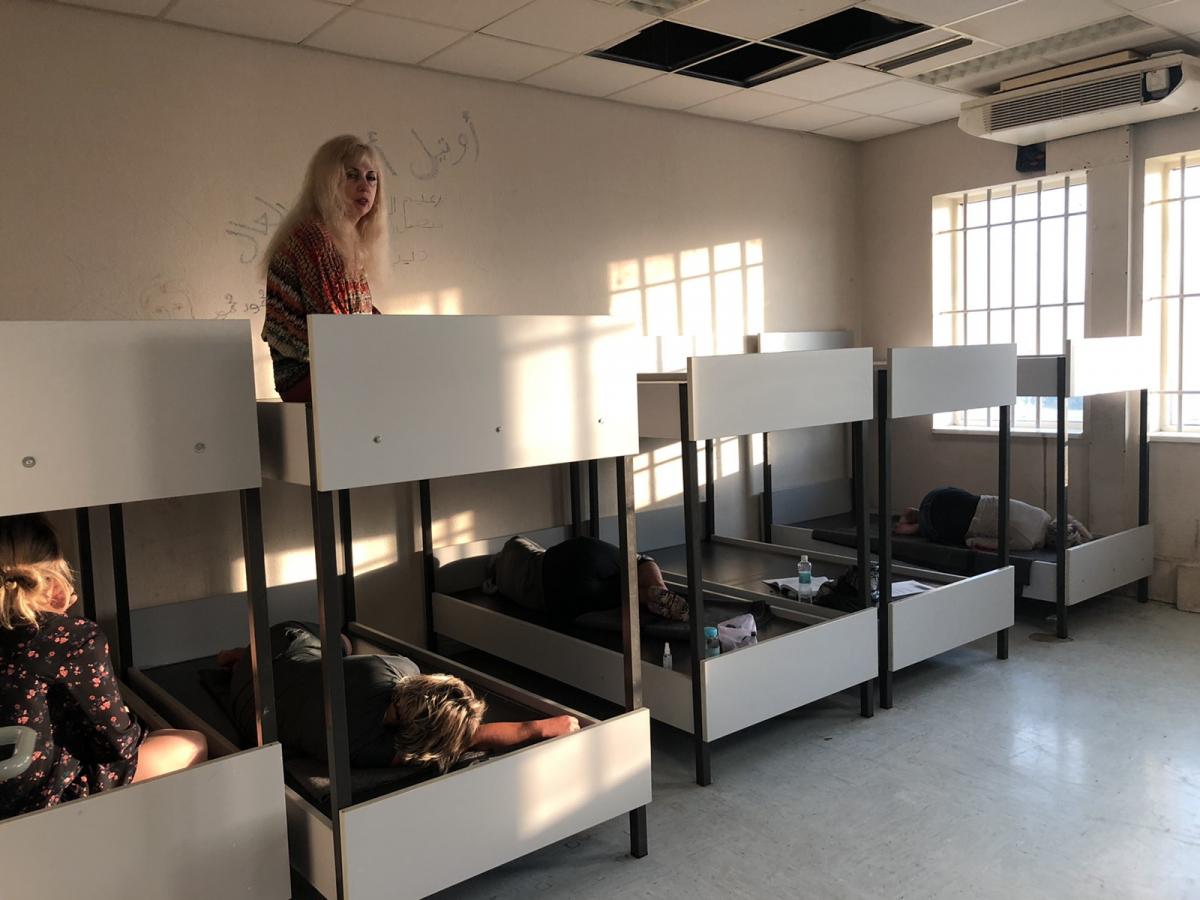 Photo from European Pravda
Seventeen citizens of Ukraine, including two children, who flew from Kyiv to Greece, have been detained at the Athens airport.
The Ukrainians have been detained over the ban on third-country nationals from entering the EU, according to the Ukrainian-registered European Pravda news outlet.
It is noted the Ukrainians arrived in the Greek capital on Saturday evening with two Ryanair flights (departed from Boryspil airport at 18:00 Kyiv time) and Wizz Air (departed from Kyiv airport at 18:45 Kyiv time).
Read alsoSweden extends temporary entry ban for foreigners until Aug 31
They were taken to a police station at the airport and placed in cells. They spent the night and still remain there.
Greek law enforcement officers took away all things from the passengers, including laptops, except mobile phones, however, without chargers. Ukrainians complain about poor conditions and unsanitary conditions.
The Ukrainian Foreign Ministry has already confirmed 17 Ukrainian citizens were not allowed to enter Athens airport over quarantine restrictions on the entry of third-country nationals into the European Union.
"Our citizens were not detained. They were not allowed to enter the country due to current restrictions. The consul bought water, hygiene products and brought to citizens. The relevant permission to visit has been received from the Greek authorities," Director of the Consular Service Department of Ukraine's Ministry of Foreign Affairs Serhiy Pohoreltsev told UNIAN.
The Ukrainian Foreign Ministry has promised to provide a detailed comment on this issue on Monday, July 6.
As UNIAN reported earlier, the European Union named 14 countries whose citizens are deemed "safe" to be let in from July 1, despite the COVID-19 pandemic. Ukraine is not on the "safe" list.