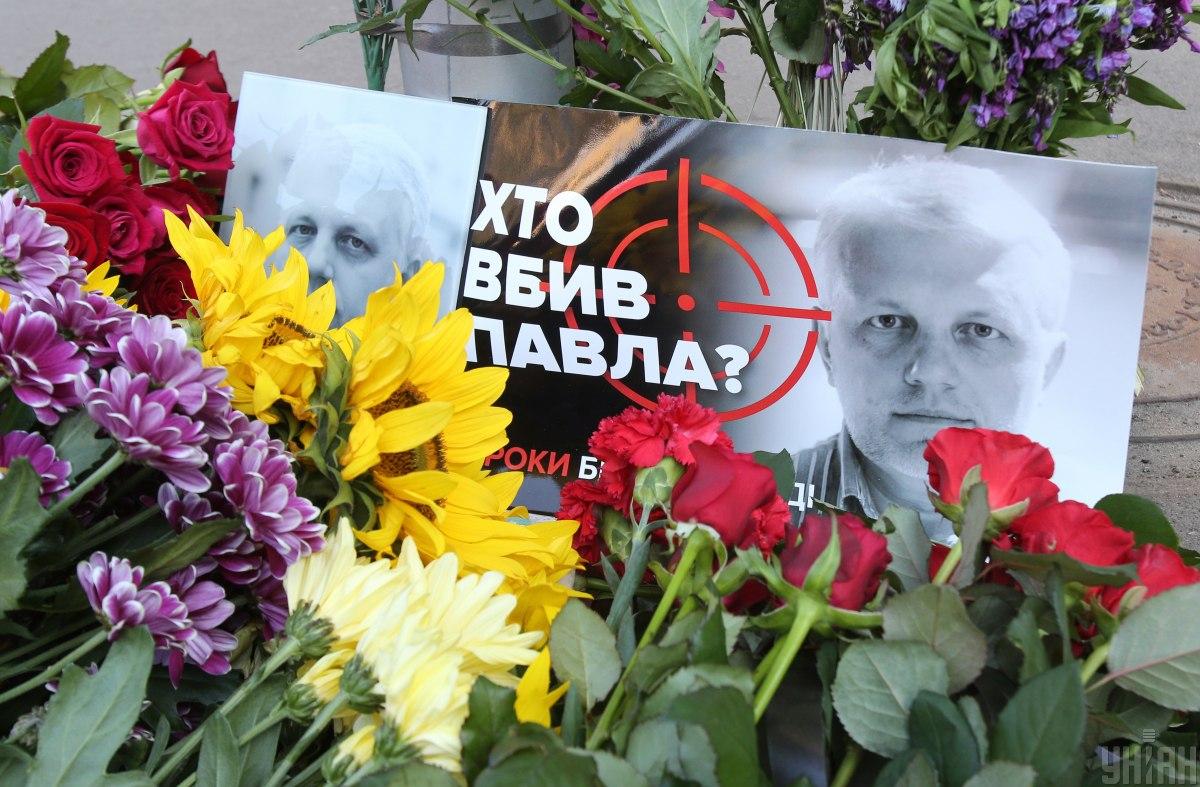 Sheremet was assassinated in a car blast in Kyiv in July 2016 / Photo from UNIAN
Kyiv's Pechersky district court has met prosecutors' motions on three suspects in the notorious Sheremet murder case – Ukrainian army medic Yana Duhar, pediatric surgeon Yulia Kuzmenko, and Donbas war veteran and member of the Riffmaster band Andrii Antonenko.
Antonenko's pretrial restriction was extended and he will be remanded in custody for another 60 days.
Antonenko / Photo from UNIAN
The corresponding decision was made by investigating judge Vitaliy Pysanets on May 25, according to an UNIAN correspondent.
"The motion should be satisfied – the preventive measure in the form of detention should be extended until July 23 inclusively," the judge read out the court's ruling on Antonenko.
Kuzmenko will also stay behind bars for another two months, until July 24.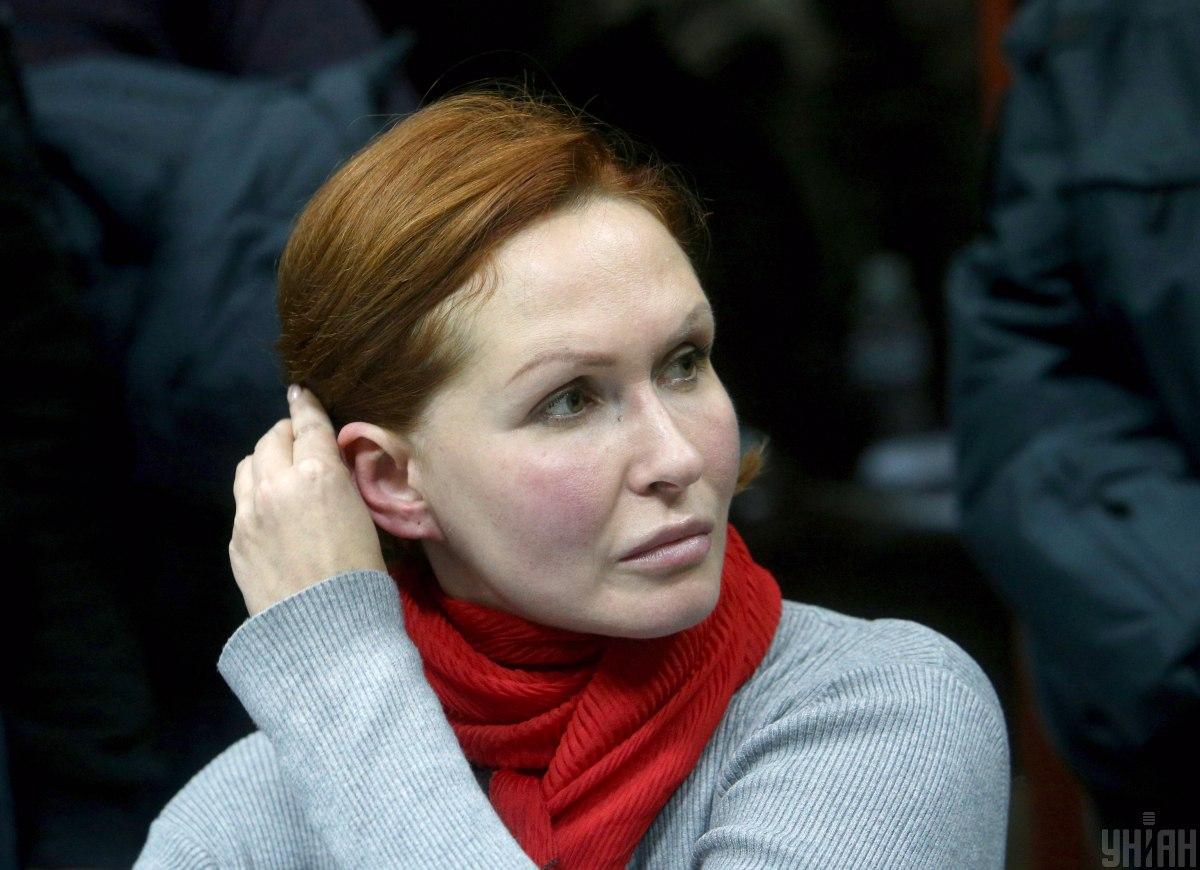 Kuzmenko / Photo from UNIAN
Meanwhile, Duhar's pretrial restriction was changed from house arrest during hours of darkness to bail set at UAH 168,150 (US$6,258). She should also wear a GPS-tracking ankle monitor.
The court also obliged her to arrive at request of an investigator, prosecutor or court; not to leave the place of residence in Dnipropetrovsk region's Novomoskovsky district without the permission of the investigator, prosecutor or court; to notify of a change of place of residence or work. She should refrain from communication with witnesses and other suspects and hand her travel passport over to the authorities.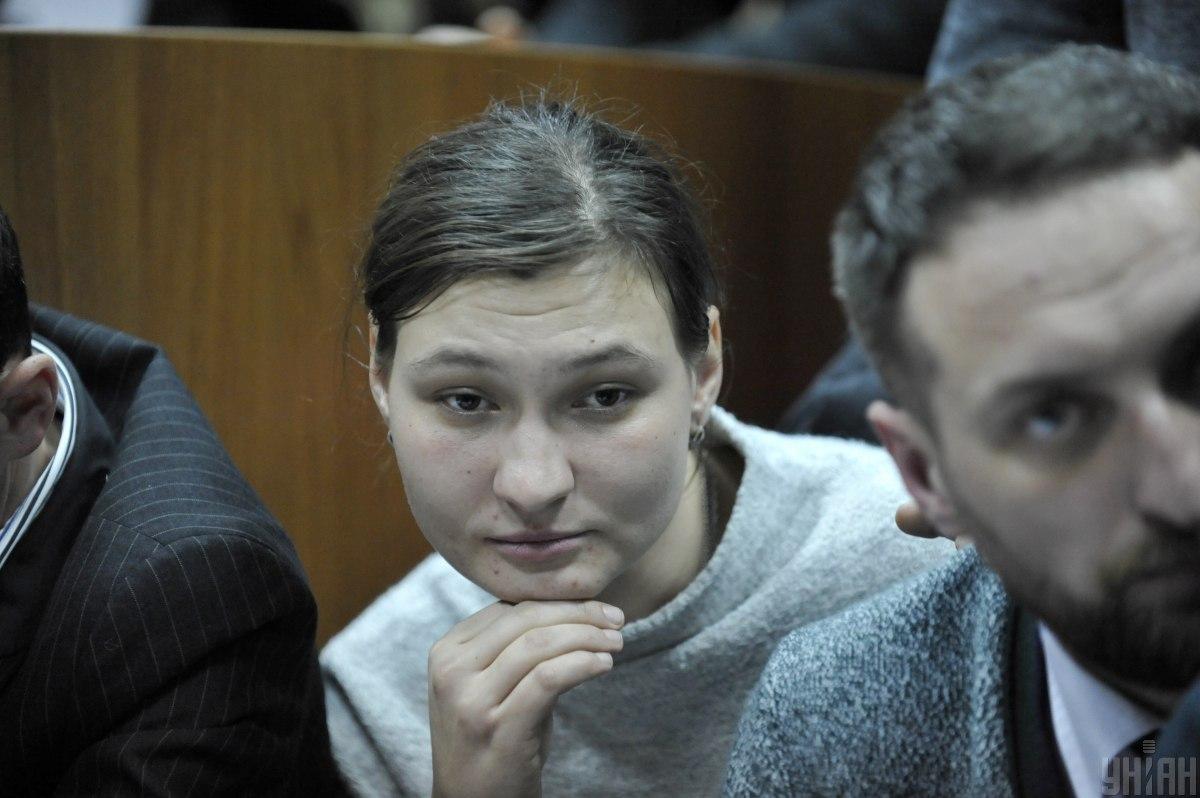 Duhar / Photo from UNIAN
As UNIAN reported earlier, Sheremet was assassinated in a car blast in the center of Kyiv on the morning of July 20, 2016. On December 12, 2019, police said they suspected five persons of complicity in the crime: former Donbas war volunteer and musician Andrii Antonenko, army volunteer and pediatric surgeon Yulia Kuzmenko (nom de guerre "Lysa," or "Fox"), nurse with a paratrooper unit Yana Duhar, and a family couple of army volunteers Inna Hryshchenko ("Puma") and Vladyslav Hryshchenko ("Bucha"). Law enforcers claim that the goal of the Sheremet assassination was to destabilize the social and political situation in Ukraine. Antonenko, Kuzmenko and Duhar were notified of suspicion on December 12, 2019.
Read alsoInconsistencies found in official version of Sheremet murder probe – media
Ukrainian investigative journalists with the Slidstvo.info project said they had found the forensic analysis report used in the probe into the murder of Sheremet far from being unambiguous, while evidence presented by the police was unconvincing.
What is more, many Ukrainian activists consider the proof collected by the investigators to be insufficient.
Speaking at a recent press conference on his one-year anniversary in office, Ukrainian President Volodymyr Zelensky said Interior Minister Arsen Avakov should bring the Sheremet case to an end.