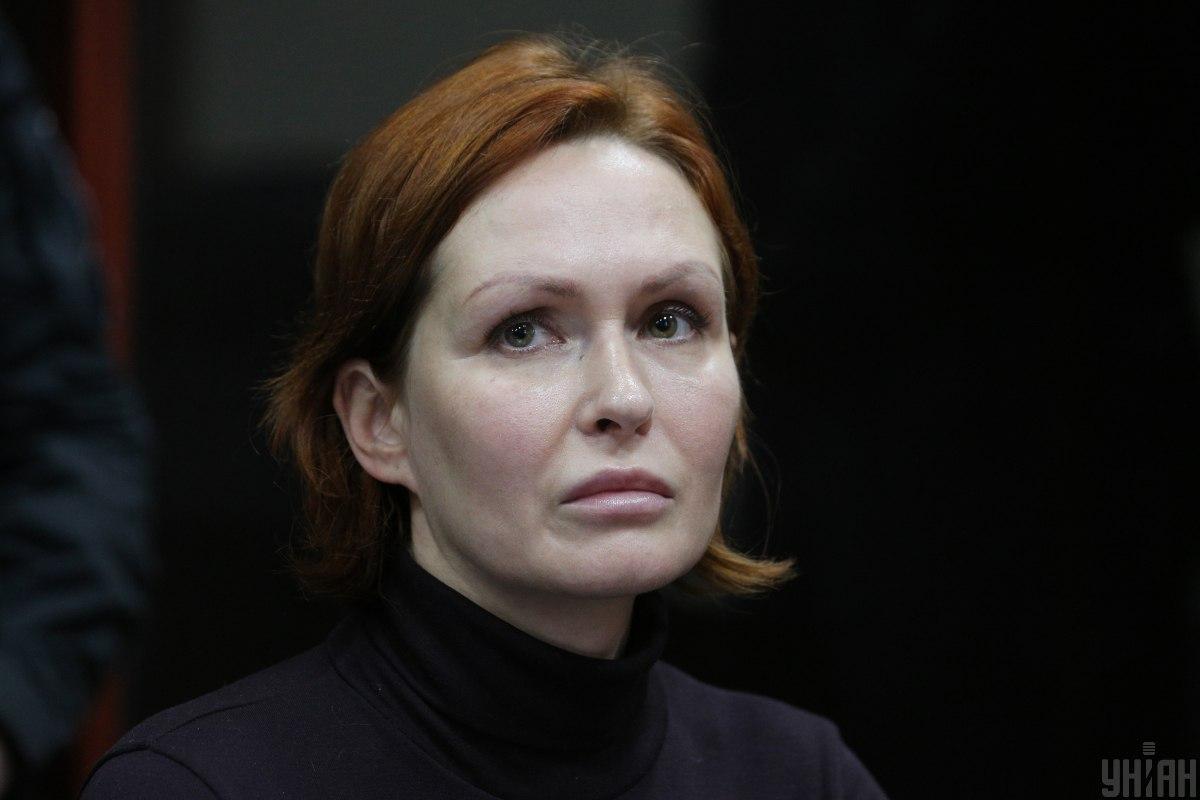 Photo from UNIAN
The panel of judges of Kyiv's Court of Appeals has ruled to change a preventive measure for volunteer and pediatric surgeon Yulia Kuzmenko, who is suspected of complicity in the murder of Belarusian journalist Pavel Sheremet in Kyiv in the summer of 2016. 
The measure was eased from custody remand to round-the-clock house arrest.
Thus, Kyiv's Court of Appeals overturned the ruling of a lower-instance Pechersky District Court, which had previously extended Kuzmenko's custody term, according to an UNIAN correspondent.
Read alsoZelensky: Avakov must bring Sheremet murder case to end
Kuzmenko has already spent seven months behind bars at a detention center.
Background
Sheremet was assassinated in a car blast in the center of Kyiv on the morning of July 20, 2016.
On December 12, 2019, police said they suspected five persons of complicity in the crime: former Donbas war volunteer and musician Andrii Antonenko, army volunteer and pediatric surgeon Yulia Kuzmenko (nom de guerre "Lysa," or "Fox"), a nurse with a paratrooper unit Yana Duhar, and a family couple of army volunteers Inna Hryshchenko ("Puma") and Vladyslav Hryshchenko ("Bucha").
Law enforcers claim that the goal of the Sheremet assassination was to destabilize the social and political situation in Ukraine. Antonenko, Kuzmenko, and Duhar were charged on December 12, 2019.
Ukrainian investigative journalists with the Slidstvo.info project said they had found the forensic report used in the probe into the murder of Sheremet far from being unambiguous, while evidence presented by the police was dubbed unconvincing. Many Ukrainian public activists consider the proof collected by investigators inconsistent.