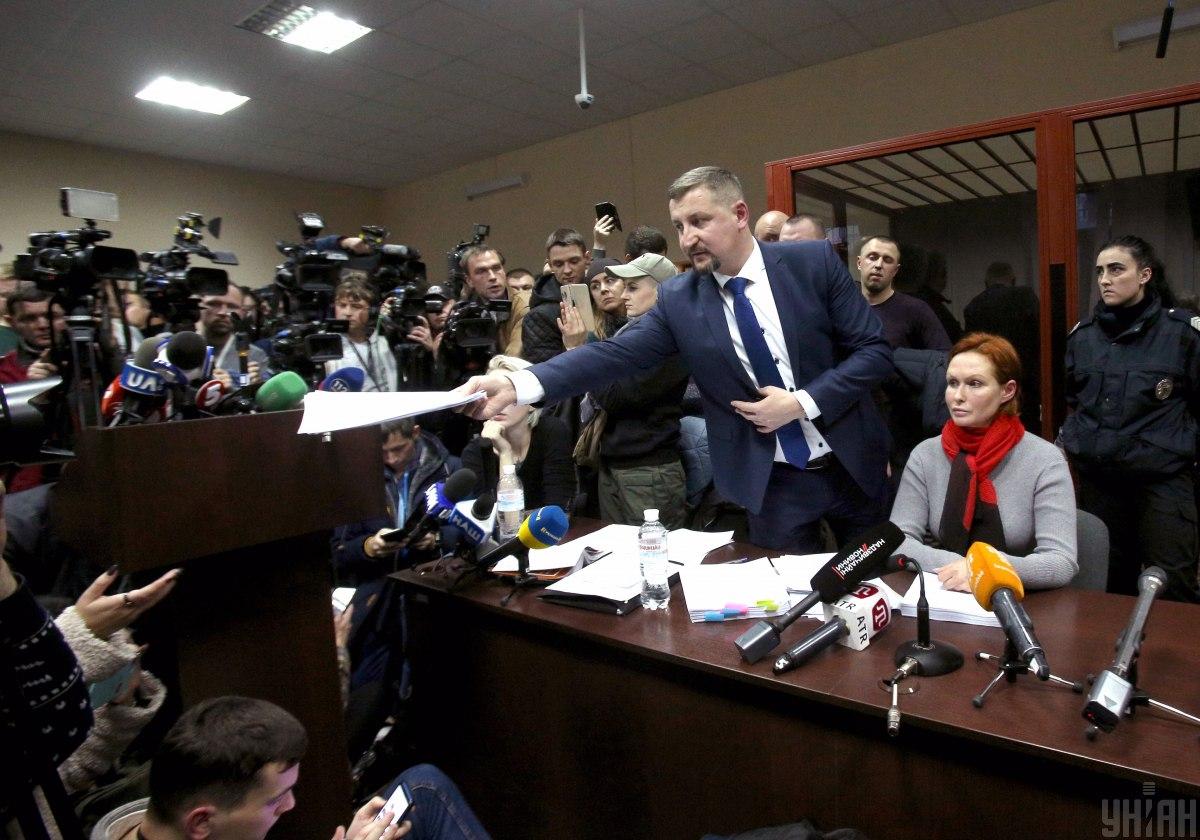 Photo from UNIAN
Charges pressed against suspects in the investigation into the murder of journalist Pavel Sheremet have been amended, says Ukrainian lawyer Leonid Maslov, whose firm Smysl Consulting represents one of the defendants, a Ukrainian musician and frontline volunteer Andriy Antonenko.
"Charges amended, in short: Motive. They've removed 'ultranationalist ideas', 'greatness of the Aryan race', and other trash like that. Now it's 'unidentified persons, driven by personal motives, decided to create an extremely reverberating event aiming at further provoking massive protest'." Those persons allegedly "attracted" A. Antonenko, Yu. Duhar and Yu. Kuzmenko. Not for money (there's no mention of a mercenary motive in the qualification of the murder or references to paragraphs 6, 11, Part 2 Article 115 of the Criminal Code – a mercenary or motive or contract)," he declared.
Maslov says the investigation is now seeing Antonenko as an organizer, but rather an executioner of the crime by conspiracy, while Kuzmenko is now seen as the one who "only laid the explosives along with Antonenko, but didn't press the button".
Read alsoZelensky: Avakov must bring Sheremet murder case to end
"Now they also destroyed the Subaru and, under unclear circumstances, had stocked unidentified explosives. This adds two more articles to the indictment. It is surprising that they didn't add obstruction of journalists' professional activities because Mr. Sheremet was driving to work – pardon my dark humor. It seems that tomorrow the investigation will be completed and all evidence will be revealed," said the lawyer.
As UNIAN reported earlier, Sheremet was assassinated in a car blast in the center of Kyiv on the morning of July 20, 2016.
On December 12, 2019, police said they suspected five persons of complicity in the crime: former Donbas war volunteer and musician Andrii Antonenko, army volunteer and pediatric surgeon Yulia Kuzmenko (nom de guerre "Lysa," or "Fox"), nurse with a paratrooper unit Yana Duhar, and a family couple of army volunteers Inna Hryshchenko ("Puma") and Vladyslav Hryshchenko ("Bucha"). Law enforcers claim that the goal of the Sheremet assassination was to destabilize the social and political situation in Ukraine.
Antonenko, Kuzmenko and Duhar were notified of suspicion on December 12, 2019. The court decided to remand Antonenko and Kuzmenko in custody, while Duhar was placed under house arrest during hours of darkness.