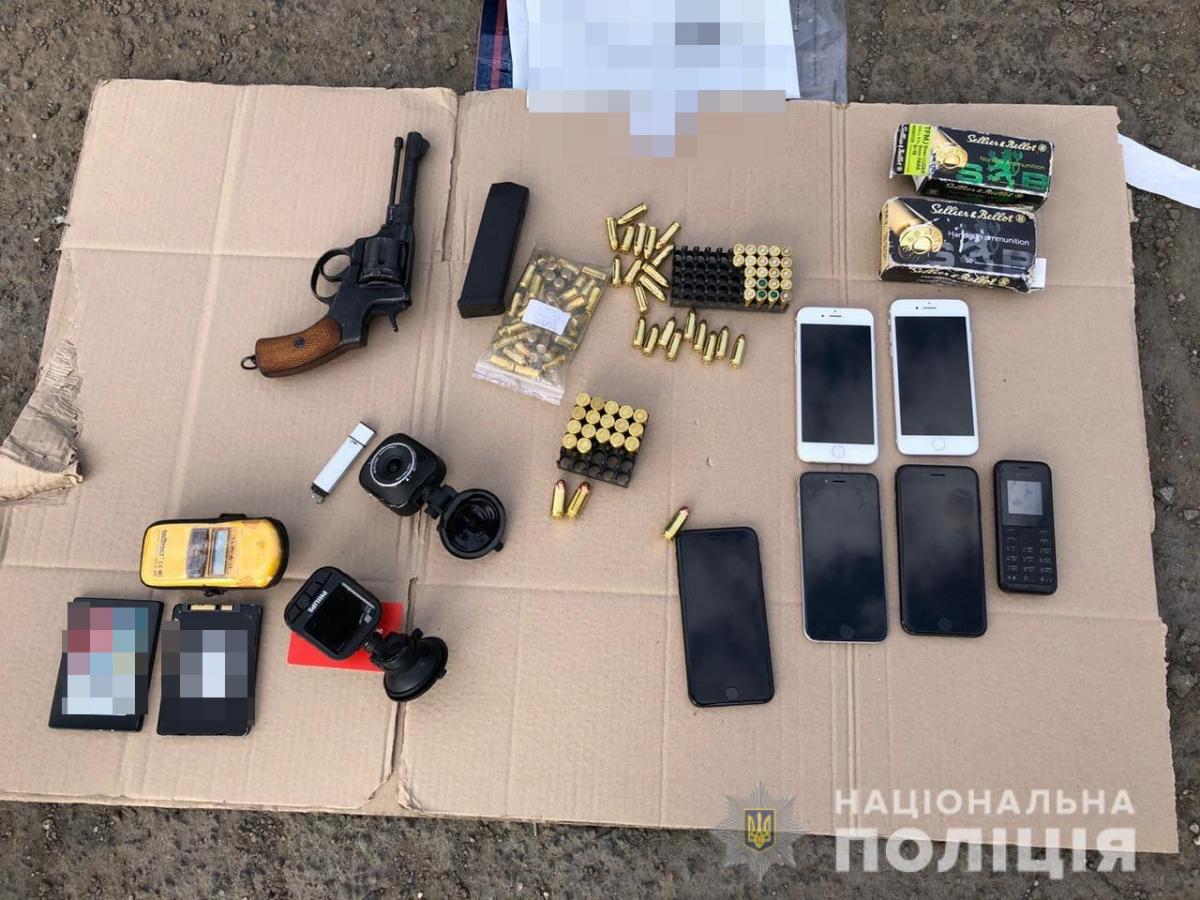 National Police of Ukraine
The citizen of Montenegro, who was shot at in Kyiv on Tuesday afternoon appears to have been on the international wanted list as a leader of a drug cartel supplying drugs across the European Union, Ukraine's National Police reports.
Suspects complicit in the assassination attempt are citizens of Montenegro, Macedonia and Serbia, the National Police reported after detaining them in Odesa where the group fled from Kyiv immediately following the attack.
As UNIAN reported earlier, unidentified perpetrators fired gunshots at a Montenegro national in the center of Kyiv on Tuesday afternoon.
National Police of Ukraine
The motive behind the hit could be redistribution of influence within the criminal organization or between competing gangs in the Balkans, police suggest.
One of the suspects apprehended on Wednesday is on the international wanted list on charges related to contract killings.
The perpetrators arrived in Ukraine in early May, police say, adding that they had purchased vehicles and automatic firearms in advance before organizing surveillance of their victim and his family.
Read alsoBreaking bad: Chemistry professor arrested for setting up major amphetamine lab outside Kyiv
Having attacked the target outside his place of residence the two suspects drove off from scene before abandoning and setting fire to their car to destroy evidence.
CCTV video analysis proved that the suspects had other accomplices waiting for them.
The group took off for Odesa to further flee from country through the border with Moldova, the police have established.
A SWAT team was involved in the arrest which was preceded by a pursuit.