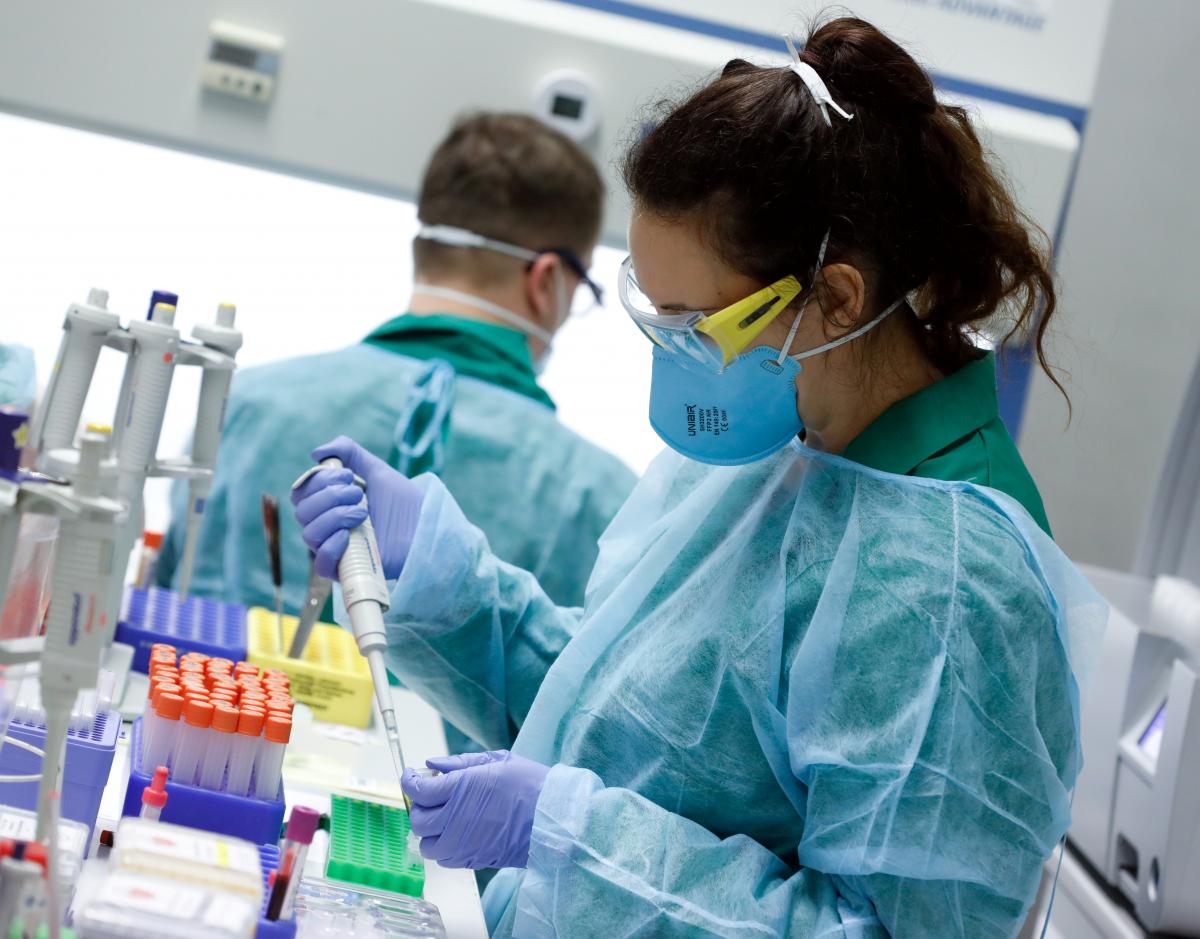 REUTERS
Ukraine's Chief Medical Officer, Deputy Health Minister Viktor Liashko says that according to data of a simulation, up to 132,000 people may have contracted COVID-19 in the country for the time being, therefore, the Health Ministry is launching massive COVID-19 antibody testing with the use of the enzyme-linked immunosorbent assay (ELISA) method.
Read alsoUkraine's Chief Medical Officer boasts COVID-19 tests grow in number dramatically
"The share of COVID-19 cases detected is 30% on average. All other cases are asymptomatic, or people with mild symptoms do not seek medical assistance. This happens in all countries. Ukraine is not an exception, therefore, we [the ministry] together with Kyiv School of Economics have analyzed what is happening in our country, that is we have simulated the situation," he said at a briefing on June 18.
Noteworthy, China revealed 31% of coronavirus cases on average amid the outbreak, according to Liashko.
"The share of the detected cases in Ukraine in May reached 40% and almost 45% of the simulated number of cases. We can talk about simulation-based data today. So, we think that 132,000 people on average are potential cases in Ukraine. These figures are not confirmed, this is just a simulation model. Thus, we are starting the ELISA testing to detect COVID-19 antibodies in people, especially living in cities affected by the outbreaks to confirm the data," he added.
As UNIAN reported earlier, there were 34,063 laboratory-confirmed cases of COVID-19 in Ukraine as of 09:00 Kyiv time on June 18. They included 966 deaths and 15,447 recoveries. Some 829 new cases were recorded in the past 24 hours.