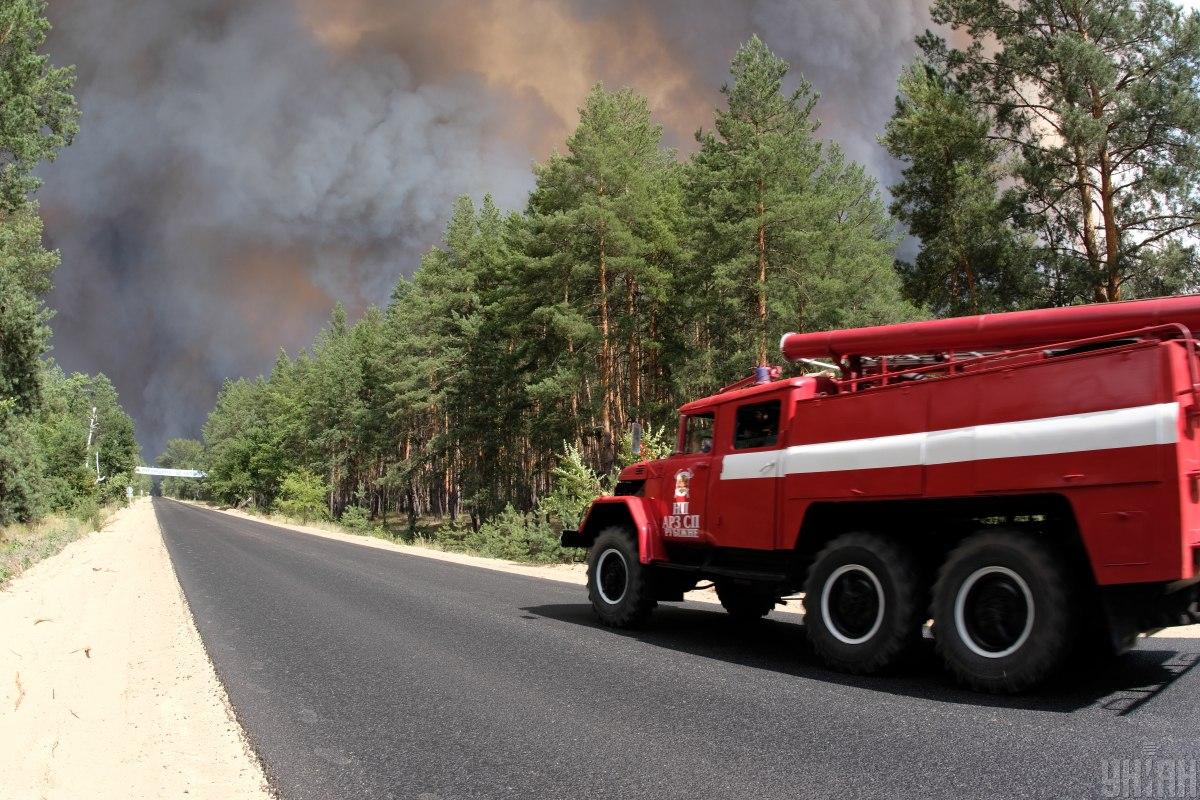 Ukrainian President Volodymyr Zelensky says the number of victims of recent wildfires in Luhansk region's Novoaidarsky district has grown to five dead.
"Currently, we have information there are five people [dead]. This is incomplete data so far, we will have complete information by the end of the day. We will believe and hope there will be no more victims," he said during a working trip to Luhansk region on July 8, according to a video posted by the President's Office on Facebook.
Read alsoWildfires raging in Ukraine's east, one person killed, four injured
Zelensky said 24 houses had been completely destroyed, while another 59 had been severely damaged.
In turn, Luhansk region's Governor Serhiy Haidai said 22 people had been hospitalized, while two of them were transferred from an intensive care unit to a medical ward.
"The fifth victim is a man who was found two hours ago. We still can't say that we surveyed the full area. It was very dangerous to do this last night. Today, we are carrying out a house-to-house survey," Haidai added.
As UNIAN reported earlier, two large-scale wildfires were reported in Luhansk region's Novoaidarsky district, Ukraine's east.
On the afternoon of July 6, a fire broke out on an area of about 50 hectares near the village of Oskolonivka in Novoaidarsky district, which is part of the Borovsky and Okhtyrsky forestry departments. On the morning of July 7, the fire was contained on an area of about 85 hectares. Gusts of wind (up to 25 meters per second) and high air temperatures (+ 38 °C) let the fire spread to the village of Smolianynove.
The State Emergency Service of Ukraine (SESU) has evacuated 30 people (including 13 children) from residential houses in the village of Smolianynove and the Vovche Ozero dacha cooperative, while another 30 people have been resettled.
As of 08:00 on July 8, separate areas of burning forest were observed near the villages of Smolianynove, Kapitanove, and Voronove, the SESU's press service said in a morning update.