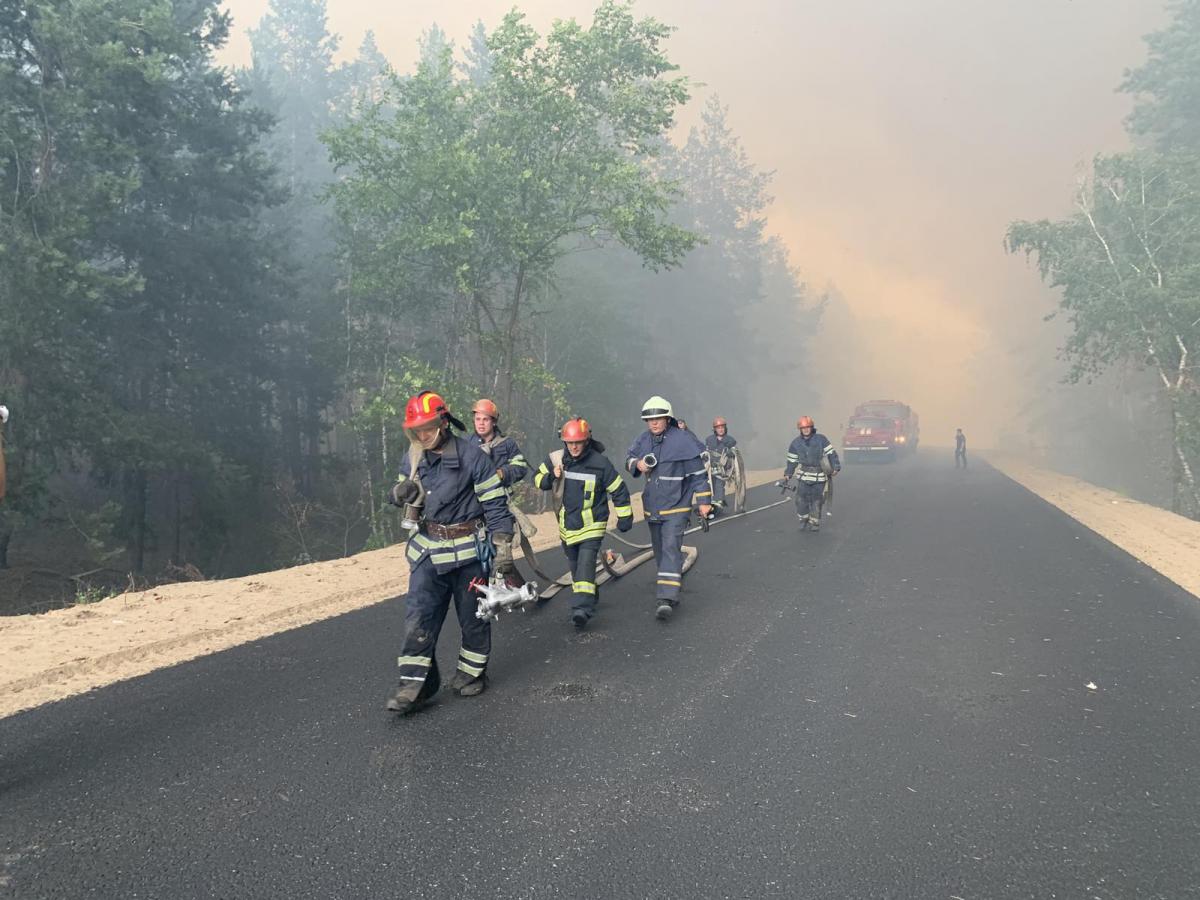 Firefighters from Kharkiv, Donetsk, Dnipropetrovsk, Poltava en route to the scene  / Fhoto from State Emergency Service
Two large-scale wildfires have been reported in Luhansk region's Novoaidarsky district, Ukraine's east.
One of the fires has spread to a village, where one person has been killed, four more have been injured, Ukraine's State Emergency Situations Service reported on July 7.
Read alsoStriking twice: Rainfalls cause new flooding in Zakarpattia (Photos, videos)
On the afternoon of July 6, a fire broke out on an area of about 50 hectares near the village of Oskolonivka in Novoaidarsky district, which is part of the Borovsky and Okhtyrsky forestry departments, the agency reported. On the morning of July 7, the fire was contained on an area of about 85 hectares.
Gusts of wind (up to 25 meters per second) and high air temperatures (+38 °C) let the fire spread to the village of Smolianynove, where one person was killed and another four were hospitalized, according to preliminary reports.
As of 17:00 Kyiv time on July 7, as many as 361 Emergency Situations Service workers and 85 pieces of equipment were involved in putting out the fire.
In addition, 37 tank trucks and 220 firefighters and rescuers from the service's units in Kharkiv, Donetsk, Dnipropetrovsk, and Poltava regions are heading for the scene.
Also, firefighters are engaged in eliminating the forest fire on an area of about 40 hectares near the village of Kapitanove, Novoaidarsky district. Sixty-three workers and 16 pieces of equipment are engaged in the operation.
The military have also been engaged in the efforts to put out the fire near the village of Oskolonivka, the Headquarters of the Joint Forces Operation in Donbas said.