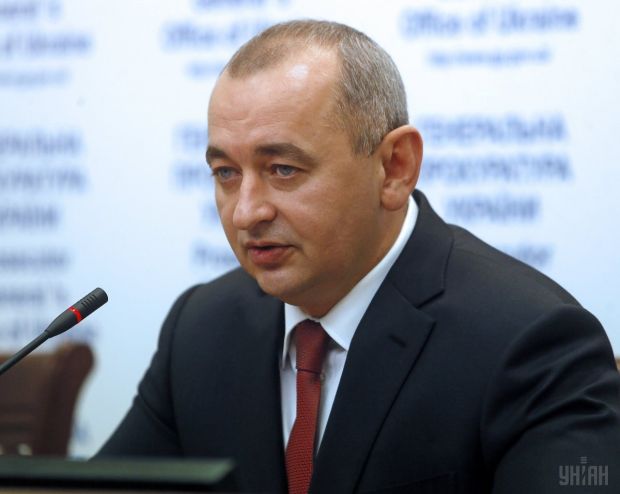 Anatoliy Matios / Photo from UNIAN
Ukraine's chief military prosecutor Anatoliy Matios has announced the transfer of proof of Russia's involvement in the Donbas war to international courts.
Ukraine's military special services have detailed 11 Russian citizens over the four years of hostilities in Donbas, Matios told TV Channel 112 Ukraine.
Read alsoMilitary prosecutor: Terrorist centers operating in occupied Donbas"Military special services detained 11 citizens of the Russian Federation under various circumstances. Three were identified as regular troops, all the indictments were sent to court. This is 'participation in terrorist organizations,' and the verdicts were passed and remain in force. This means the entire procedure within Ukrainian legislation is complete. Such documents let us apply [to international courts], and these documents have already been transferred to the international judicial institutions through the Ministry of Foreign Affairs to confirm the fact of the neighboring country's participation in the hybrid war," he said.
As UNIAN reported, one Russian fighter was killed, another one was injured in an explosion of a militant-planted landmine near the Svitlodarska Duha bulge in Donbas, eastern Ukraine.
"Both mercenaries have turned out to be citizens of the Russian Federation. One of them – Vladimir Vladimirovich Lyubinov, a resident of Krasnodar Krai, born in 1988 – was killed. The other was Sergey Valeryevich Mikhailov, born in 1972, a resident of the city of Astrakhan (Address: Vodnikov Str., ap. 55), had wounds caused by a landmine explosion," the ATO HQ said on Facebook on February 18.