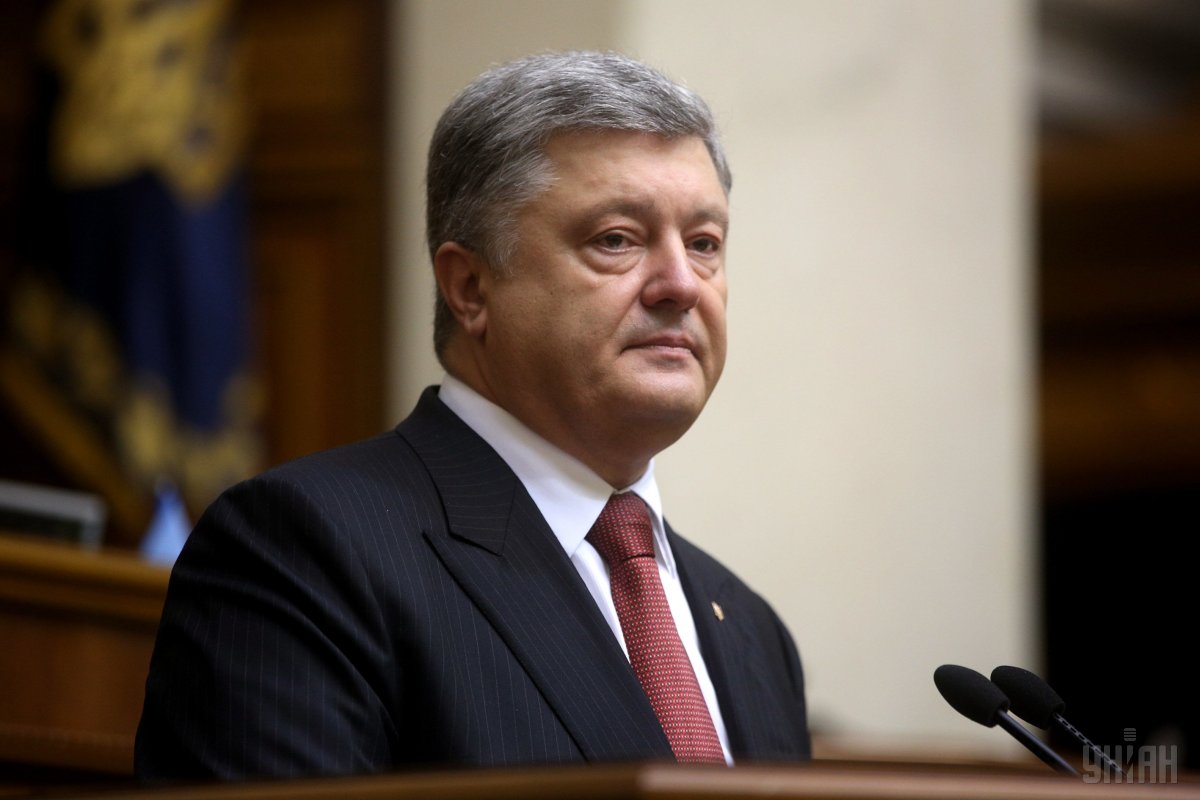 Photo from UNIAN
President of Ukraine Petro Poroshenko announced the completion of the Anti-Terrorist Operation in Donbas and transition to the Joint Forces Operation.
Speaking before the Ukrainian military in Luhansk region, the president noted that during the ATO, two-thirds of the occupied Donbas was liberated by Ukraine forces.
"In August [2014], an armed aggression began against our independent state. Our heroic forces have retained the liberated cities of Slavyansk, Mariupol, Severodonetsk, Kramatorsk, Konstantinovka, restoring state sovereignty there," he said.
"ATO is the most important thing we always have to be proud of. It is precisely because ATO was confidently approaching a quick and victorious completion that Russia deployed its regular units to help out their trained mercenaries, the militants," said Poroshenko.
Read alsoPoroshenko: Several divisions of Russian army at Ukrainian border fully set for interventionHe added that the ATO "is now legally completing", expressing gratitude to the Verkhovna Rada of Ukraine that has supported the bill he had submitted, on the Donbas reintegration.
"With this document, which outlines my strategy for the reintegration of Donbas into Ukraine and restoration of Ukraine's territorial integrity within the internationally recognized borders, we change the format of this operation and the leadership goes to the Armed Forces. The operation has been changed to the Joint Forces Operation," he said.
As UNIAN reported earlier, Petro Poroshenko on Friday appointed Deputy Chief of the General Staff of the Armed Forces of Ukraine Lt. Gen Serhiy Nayev to the newly created post of Ukraine's Commander of the Joint Forces.