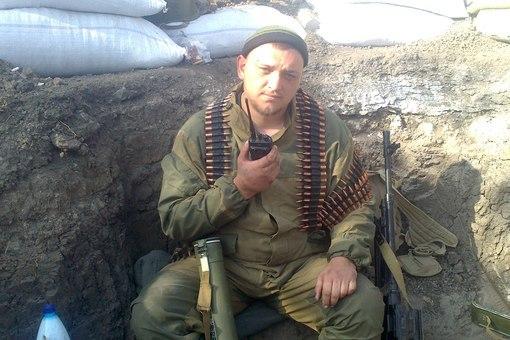 myrotvorets.center
The Ukrainian military in Donbas have captured Russian citizen Alexander Zayats who fought for the so-called "Donetsk People's Republic".
The man is said to have joined the illegal armed formation in late May 2014, becoming a commander of a reconnaissance and sabotage group, Ukraine's Myrotvorets (Peacekeeper) Center wrote on Twitter.
"He took part in the battles of Vuhlehirsk, later deployed in Horlivka, in Bezymianne near Shyrokyne. In 2016, he was stationed in the Novoazovskiy district. In January, he sustained an explosive shrapnel wound to his legs... He is an alcohol addict," reads the report.
As UNIAN reported earlier, troops from the 57th Separate Motorized Infantry Brigade detained in the Donbas warzone a militant who turned out to be a Russian citizen.