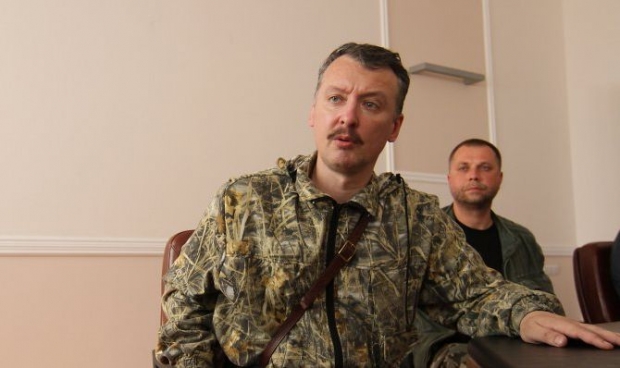 Photo from UNIAN
Former "Defense Minister" of the self-proclaimed Donetsk People's Republic ("DPR") Igor Girkin, nom de guerre Strelkov, has drawn three possible scenarios of developments for the self-proclaimed republics in Russian-occupied Donbas.
"The republics cannot exist on their own for a long time. There are three scenarios. Either they will have to be taken over by Russia, i.e. formally taken under protection. Or the Novorossia project will be implemented when a completely new, friendly, but independent state appears. There is a third option: Ukraine will win with U.S. support... If the Russian Federation, God forbid, closes the border, then the 'DPR' and 'LPR' ["Luhansk People's Republic"] will cease to exist in a few days," the Donbas news portal DonPress quoted Girkin as saying.
Read also"DPR", "LPR" may vanish within a few months if border sealed – expert
At the same time, Girkin called the cessation of active military operations against Ukraine in 2014 "Russia's big mistake."
"In fact, there is no Novorossia today, since in 2014, under the pressure of the West, it was decided to stop the offensive in the Ukrainian direction. This was a wrong act. It brought nothing but foreign policy defeat. It did not safeguarded us from sanctions... We need to go as far as to Dnipro at least, to take control of the entire territory where mainly the Russian population lives."
As UNIAN reported earlier, Russian President Vladimir Putin said the war in Donbas "leaves a strong impression" on him as "there are all 'our people' there."