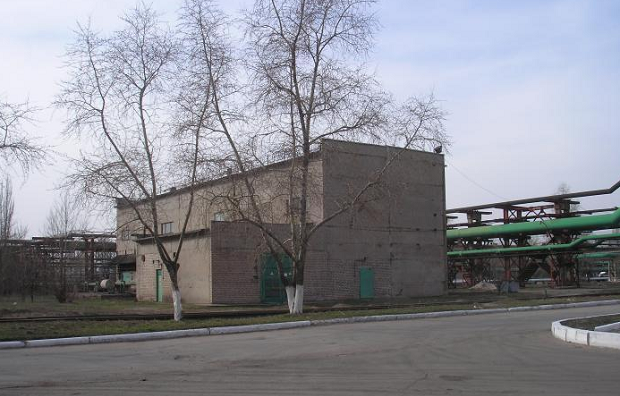 wikimapia.org
Centralized water supplies to the town of Avdiyivka in Donbas will be restored by Sunday evening as the staff of the Donetsk water filtration station have renewed their work, accompanied by OSCE observers, starting to reinstall equipment, according to a chief of the Donetsk regional military-civil administration, Pavlo Zhebrivsky.
The official cites emergency services reporting that the pumps are already working, filling in water reservoirs at the station.
"After that, the water will be pumped to Avdiyivka – by this evening, centralized water supplies to the town should be restored," Zhebrivsky wrote.
In turn, Ukrainian forces' HQ  says military are also interested in the speedy resumption of operations at the station supplying water to hundreds of thousands of Ukrainians.
Read alsoVolker on recent attack on Voda Donbasa workers: "Targeting civilians is unacceptable""Headquarters of the Anti-Terrorist Operation is interested that escalation around the Donetsk water filtration station cease as soon as possible, uninterrupted operations be restored, and water supply be resumed to hundreds of thousands of Ukrainians living in both territories under Ukraine's control and temporarily occupied by the Russian-occupation forces," a speaker for the Ministry of Defense of Ukraine, Maksym Prauta told a Kyiv briefing Sunday, according to an UNIAN correspondent.
The Ukrainian side strictly observes Minsk agreements, including on a ceasefire near the sites of critical infrastructure across Donbas, the speaker said.
As UNIAN reported earlier, five personnel of the Donetsk water filtration plant have been wounded as they came under fire in a bus heading for work in Donbas, eastern Ukraine
On April 18, the station shut down all operations citing security reasons, the Voda Donbasa operator company said.
"The supply of drinking water to the government-controlled town of Avdiyivka, partly to Donetsk and the town of Yasynuvata [both are occupied by Russia], to the [occupied] village of Krasny Partizan [its new name – Betmanove], the [Ukrainian-controlled] villages of Kruta Balka and Verkhniotoretske has been suspended," the report said.
The facility is located near the contact line in eastern Ukraine hit by hostilities. Russia-led forces have repeatedly shelled the station in order to shift the blame onto the Armed Forces of Ukraine.
UNIAN memo. The station supplies water to towns and villages in government-controlled and Russian-occupied areas in Donbas: Avdiyivka (about 22,000 residents), Krasnohorivka, and Verkhniotoretske, as well as the temporarily-occupied Donetsk, Yasynuvata, and the villages of Vasylievka and Spartak. In total, it services about 600,000 people.