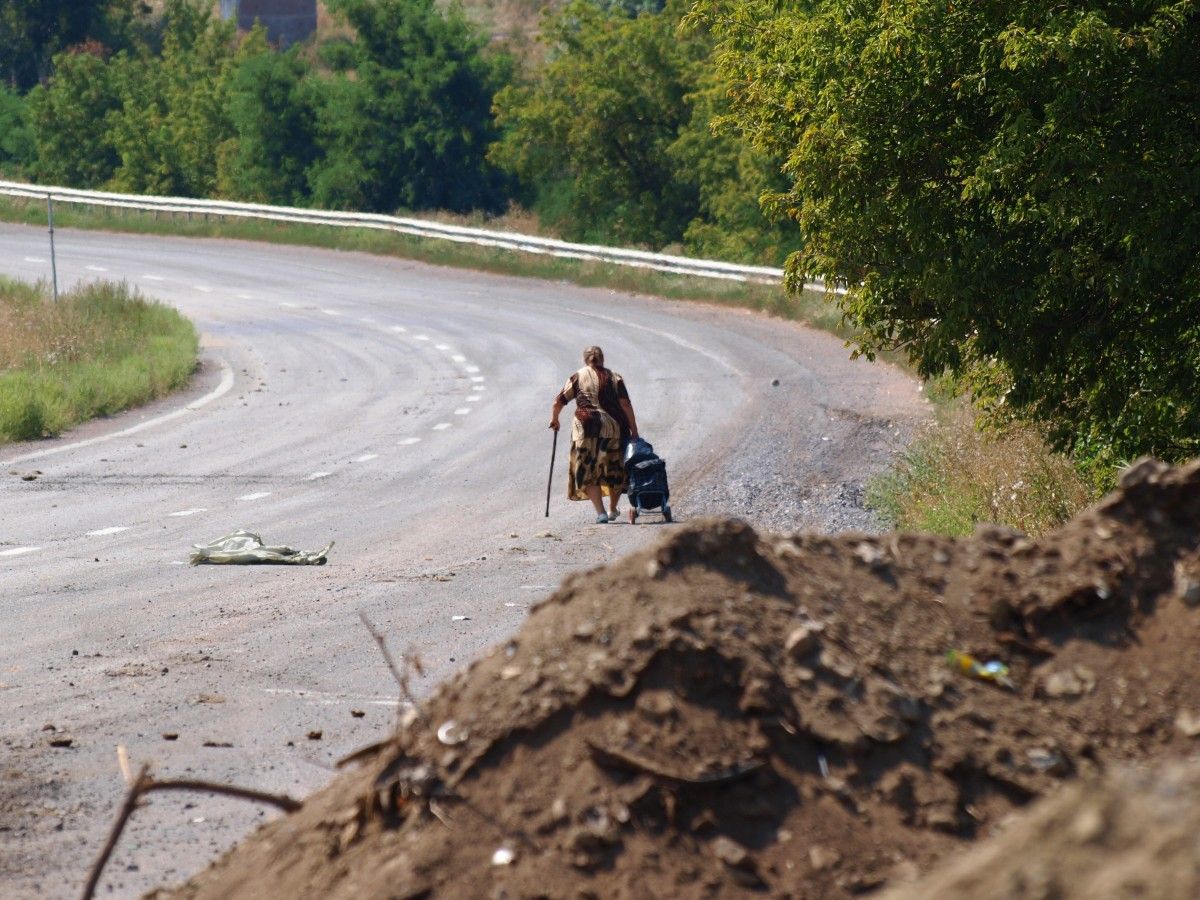 Photo from the Ministry of Defense of Ukraine
Ukraine's representative to the political subgroup on the Minsk Trilateral Contact Group, ex-Ambassador of Ukraine to the United States Oleksandr Motsyk says that switching from the Anti-Terrorist Operation (ATO) to the Joint Forces Operation in Donbas will not affect the negotiation process in Minsk.
"As for the Minsk process, it will not affect the Minsk process," Motsyk told an UNIAN correspondent, commenting on the change in the format of the operation in Donbas.
Read alsoUkraine to switch from Anti-Terrorist Operation to Joint Forces Operation on April 30
"The law, which provides for the transition from the ATO to the Joint Forces Operation, was adopted since society, and the state, and the government need such a law. The law clearly defines the situation that exists, noting that there is Russian aggression against Ukraine, Russia is called an aggressor state – this is very important," he said.
According to Motsyk, the law on the reintegration of Donbas enshrined the steps that Ukraine will take to get the occupied areas reintegrated after the withdrawal of Russian troops.
"This law allows representatives of Ukraine in Minsk to have stronger grounds to advance their position," he stressed.
As UNIAN reported earlier, the Verkhovna Rada, Ukraine's parliament on January 18 passed draft law No. 7163 on special aspects of state policy to ensure Ukraine's state sovereignty in temporarily occupied areas in Donetsk and Luhansk regions (the so-called Donbas reintegration bill).
On March 16, Poroshenko announced the end of the ATO and further transition to the Operation of Joint Forces.
He also appointed Deputy Chief of the General Staff of the Armed Forces of Ukraine Lt. Gen Serhiy Nayev to the newly created post of Ukraine's Commander of the Joint Forces.
On April 13, Poroshenko said that the Anti-Terrorist Operation would be transformed into the Joint Forces Operation in Donbas as early as from April 30.