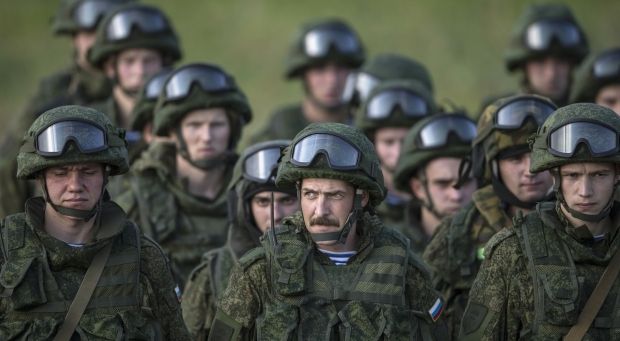 REUTERS
Ukrainian President Petro Poroshenko has warned that the Armed Forces of Russia are ready for a full-scale invasion of Ukraine at any time.
"In the Global Firepower rating, the Russian army ranks second by military strength, being inferior to the United States only," he said at an official event on the 100th anniversary of the Border Service of Ukraine in Kyiv on Friday. "For us, the Armed Forces of the Russian Federation are an army of an aggressor that annexed Crimea, occupied part of Donbas and is always ready for the full-scale invasion of the holy Ukrainian land."
Read alsoPoroshenko: Ukraine's army ranks eighth in Europe in terms of military strength
"That is why there is huge work ahead of us to strengthen the defense capabilities of our state," he added.
As UNIAN reported earlier, Poroshenko announced that Ukraine's army was eighth among 33 European powers ranked by military strength, according to Global Firepower.
In the overall 2018 Military Strength Ranking of 136 nations, Ukraine stands 29th. The world's top three armies are those of the United States, Russia, and China.