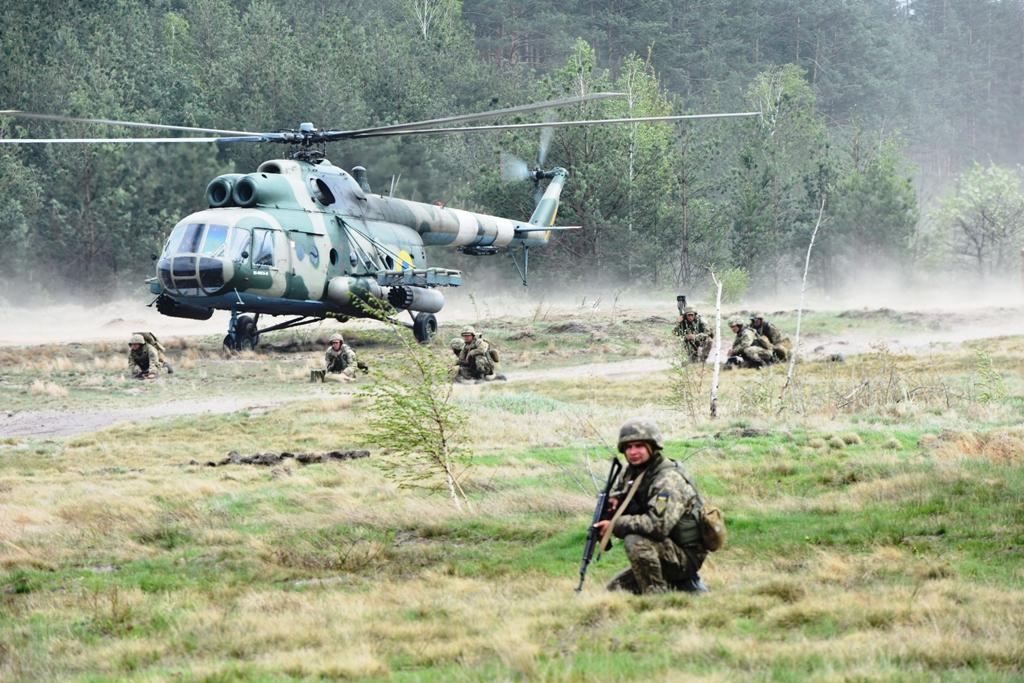 Ministry of Defense of Ukraine
Today, April 30, an Anti-Terrorist Operation has been completed in Donbas, switching to a format of the Joint Forces Operation (JFO), according to Ukrainian President Petro Poroshenko.
"Today, April 30, the ATO format was replaced by the Joint Forces Operation," the president wrote on Facebook.
According to Poroshenko, the leadership over the forces and means of the Armed Forces will be entrusted to the Commander of the Joint Forces. "
Thus, the ATO regime, which began in April 2014, has been completed," Poroshenko summed up.
From now on, the Joint Operational Staff shall be authorized to regulate the situation in eastern Ukraine's war zone, taking over the mission of the ATO Staff, according to Hromadske Radio.
Not only to the units of the Armed Forces, but all security and law enforcement agencies located in the territory of Donetsk and Luhansk regions (the Ministry of Internal Affairs, National Police) shall be subordinated to the JOS.
Besides, according to the new legislation, the Joint Forces Commander participates in the deployment of forces and development of contingency plans for the use of the Army and defense forces. He also has the right to report directly to the president on the readiness of and progress of tasks set before the Joint Forces.
Read alsoUkraine's Joint Forces Operation chief comments on Russia's possible invasion in summerOn March 16, Poroshenko appointed First Deputy Commander of the Ground Forces of the Armed Forces of Ukraine Serhiy Naiev Commander of the Joint Operational Staff.
Minister of Defense Stepan Poltorak did not rule out the beginning of the Ukrainian Army's offensive in Donbass after the completion on April 30 of the Anti-Terrorist Operation. According to Poltorak, the preparation of troops to the format change was already being carried out at the unit level, DW wrote.
After the start of the JFO, a special regime will be introduced in Donetsk and Luhansk regions. A relevant order could come into force as early as today, April 30. According to the document, security authorities are granted a number of special powers. In particular, military and law enforcers can "in case of emergency" use weapons and special means against offenders.