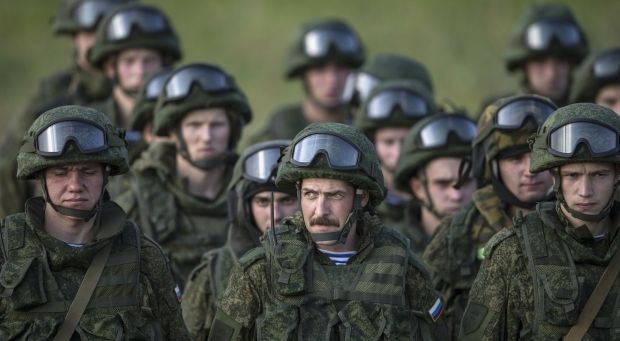 REUTERS
The SBU Security Service of Ukraine has announced it has identified the chief military instructor of a Russian-hired group of Ukrainian mercenaries at Russia's Private Military Company (PMC) Wagner.
"We have identified Lieutenant Colonel of the Russian Armed Forces Oleg Demyanenko, who is directly responsible for the training of the so-called Karpaty (Carpathians) tactical group, which consisted mainly of citizens of Ukraine who were members of illegal armed formations in [Russian-occupied] Donbas," SBU Chief Vasyl Hrytsak said at a briefing in Kyiv on Monday, May 7.
Read alsoSBU detains "LPR intelligence commander"
According to him, this group was formed to conduct reconnaissance and terrorist activities in Ukraine.
Earlier, the media reported that the column which was destroyed by the Coalition's forces in Syria supposedly included a group of Ukrainians. Militants whose acquaintances witnessed the event and have long served in PMC Wagner said that the name of the group, Karpaty (the Carpathians, which are mountains in the west of Ukraine), speaks for itself.
The SBU said it had identified 26 Russian officers who, since 2014, have worked as military instructors for combat training at PMC Wagner.
Hrytsak said that those Russians trained the "[Russian President Vladimir] Putin's private army." It was tactical, fire, engineering and artillery training, the SBU's press service added.