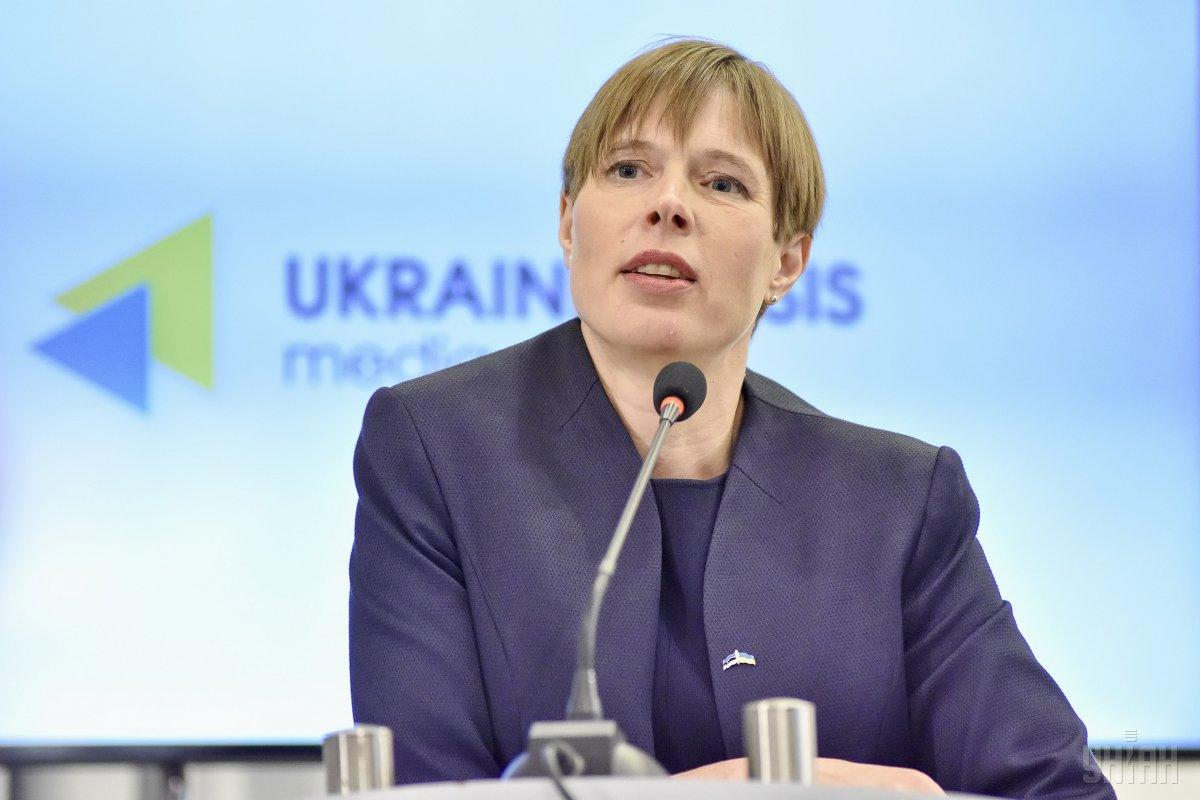 Photo from UNIAN
Estonian President Kersti Kaljulaid says there is a real war in Donbas, not a frozen conflict.
"As we sit here in Tallinn and discuss cyber- and conventional security matters, the world around us has not stopped. In Ukraine, during the last week alone, four people, including a 15-year-old girl, have been killed in shellings, and another 15 people have been wounded. That's not a frozen conflict – that's war," she said at the Lennart Meri security conference, as reported by the press service of the Estonian president on June 1.
Read alsoEstonian president to be first leader of foreign state to visit Donbas
Kaljulaid also noted that, despite the insufficient pace in the fight against corruption, Ukraine is implementing other important reforms.
"I have myself felt many times the impatience, yet I could see that the civil society of Ukraine is hopeful, and even if we fail to see much change, they themselves feel the reforms are gathering speed. In healthcare, in the pension system, in empowering the local governments. So, there is hope among Ukrainians, thus there are good grounds to keep also our faith and hope alive, too," she said.
"But all can be lost if we forget. If we ignore. If we offer no hope of a better future. If we put our economic interests first and our values at the second place. Or simply, feeling our powerlessness, trying to make it look like as there is no war going on for the fourth year already, here in Europe. Avoid using the word 'war,' or 'occupation,'" the president added.
As UNIAN reported earlier, Estonian president was the first leader of a foreign state, who visited the Ukrainian-controlled Donbas area, which was liberated by the Ukrainian army from the Russian occupation forces.
.