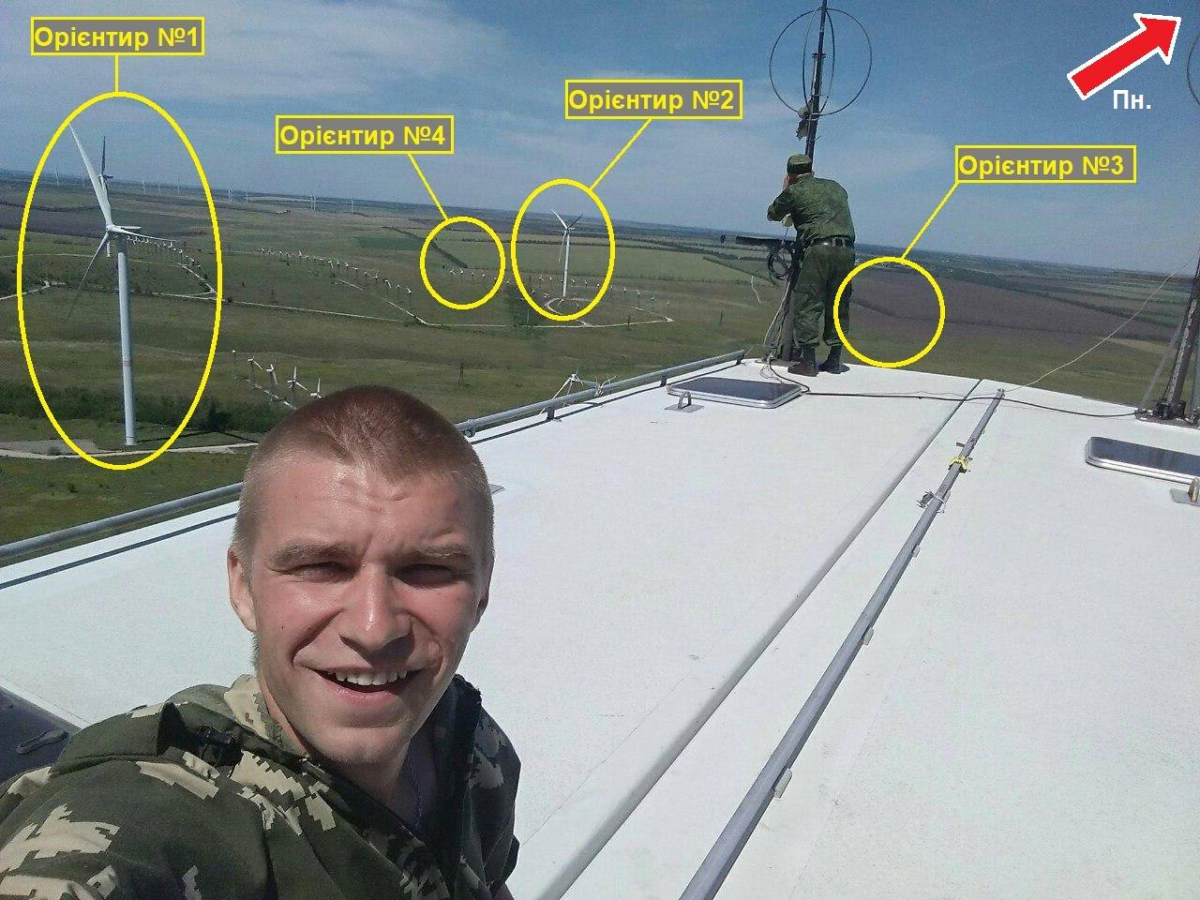 Photo from JFO headquarters
Ukraine's Joint Forces Operation (JFO) Command has showed another evidence of Russian military presence in Donbas.
The JFO headquarters posted on Facebook a photo of a soldier of the Russian armed forces, which was made on one of the wind turbines of the Novoazovsk-based wind power plant on June 13, 2013. "...This is confirmed by guiding landmarks: No. 1 – wind generator; No. 2 – wind generator; No. 3 – windbreaker bend; No. 4 – windbreaker bend," the headquarters wrote.
Photo from JFO headquarters
The photo depicts a complex of radio-electronic reconnaissance means (two Soviet-made circular aerials and two solar batteries).
Read alsoSituation in Azov Sea may escalate amid expansion of Russia's military presence – Turchynov
"Presumably, the complex is used for audio interception, and radio direction finding of stations operating in the shortwave frequency range from 3 MHz to 30 MHz. In addition, a man in Russian military uniform is standing near the antenna. He is probably a representative of one of the operational-combat support units or a military adviser, an instructor of Russia's armed forces," the report says.
The author of the photo is most likely not a local resident, as indicated by his age (most of local "fighters" are of more advanced age). Moreover, the actions of local militants are strictly controlled for photographs that unmask positions and military equipment. They are not admitted to the electronic warfare equipment as well.
"But this person on the photo is standing near secret radio electronic equipment and is free to take photographs, exposing the location of the electronic warfare equipment," the headquarters added.