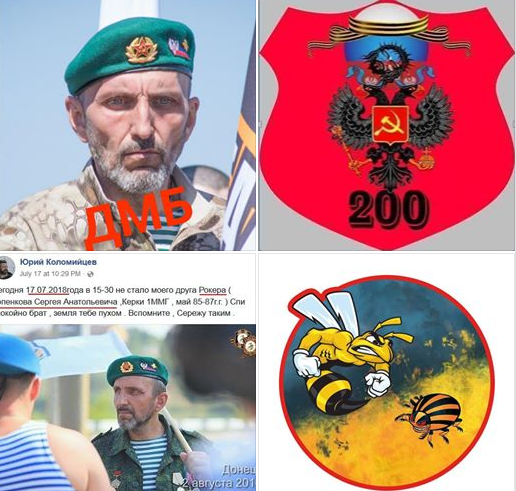 Facebook Anatoliy Shtefan
Another member of the Russian-led forces, Sergey Kopenkov, nom de guerre Rocker, was killed in Donbas on July 17.
Read alsoMilitary blogger posts photo of captured Russian soldier in Donbas
The photo of the militant was posted on Facebook by officer of the 53rd separate mechanized brigade of the Armed Forces of Ukraine, Anatoliy Shtefan.
It is noted the terrorist was a native of the city of Donetsk.
Shtefan earlier reported two members of the Russian-led forces in Donbas were eliminated on July 17-18.