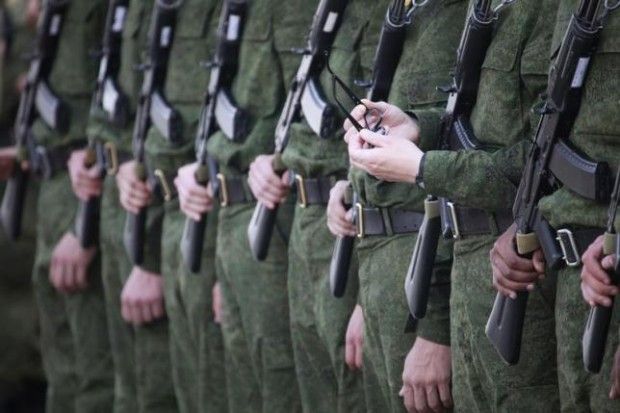 REUTERS
If the Russian army launches a new offensive against Ukraine, "they will drown in their own blood," according to Yuriy Hrymchak, Deputy Minister for Temporary Occupied Territories and Internally Displaced Persons.
"Two years ago I answered the question of what happens if the Russians try to launch an offensive. Then I said that they would drown in our and their blood. Today it seems to me that in the event of an offensive, they will drown in their own blood," Hrymchak told the Apostrophe news outlet.
He noted that over the past years, much has changed in the Ukrainian army, both in terms of technology and weaponry.
Read alsoUkraine's JFO: 2 WIA's after 43 enemy attacks in Donbas in past day, Grad used at night
"The situation is incomparable with 2014. Then they had a chance for a more or less victorious 'war,' but they stopped because our army did not retreat, instead being stubborn and fighting back. For them, it was a surprise, and they did not dare advance further. Now if there is any kind of war, I have the impression that it won't be here," the official said, adding that Belarus could become Russia's next victim.
As UNIAN reported earlier, Hrymchak noted that military provocations by the Russian Federation could happen at any time, except for the next few days, because Vladimir Putin was going to meet with German Chancellor Angela Merkel.
"We are aware of the number of armored vehicles, equipment and manpower in the so-called first and second army groupings. We are aware of the fact that that they are preparing, conducting training, deploying more troops and the like. Therefore, this could begin at any time. This is our reality. We've been living under these conditions for the last four years," Hrymchak said.