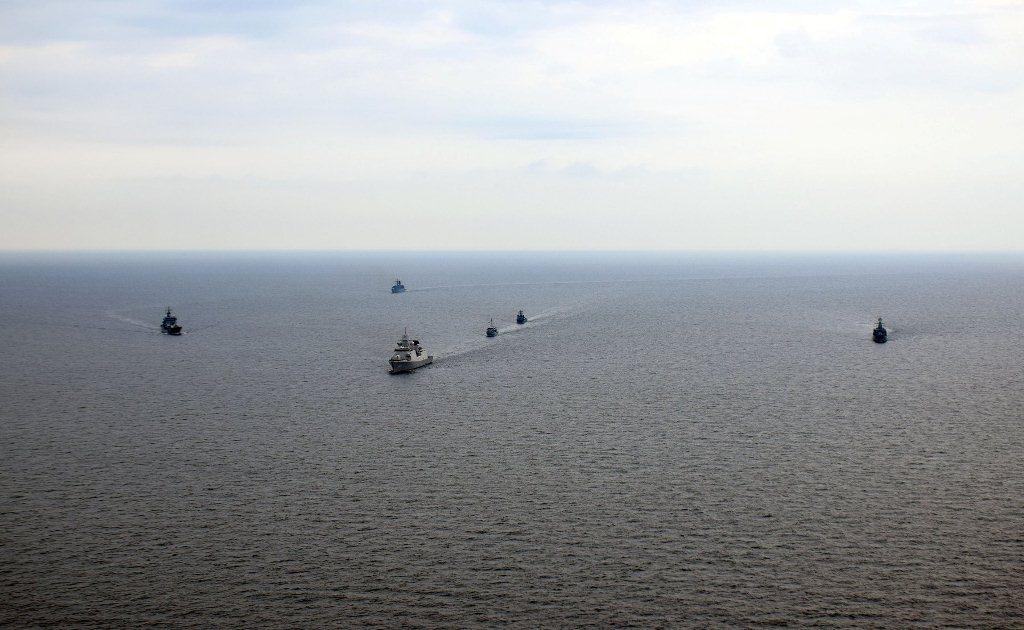 navy.mil.gov.ua
Ukraine has been holding military drills to defend the coast of the Sea of Azov.
"[I've] inspected the comprehensive tactical training of the seafront defense forces. Our troops are ready to repel Russian aggression from the Sea of Azov," ," Ukrainian President Petro Poroshenko wrote on Facebook on October 12 to comment respective footage.
Read alsoUkraine holds large-scale exercises in the Sea of Azov (photo)
"The commanders are able to plan and effectively manage combined troops while conducting combat operations on land, at sea and in the air," he said.
According to the president, the event took place in Zaporizhia region.
"Our military have clearly demonstrated that the Armed Forces of Ukraine are ready to repel possible armed aggression of the enemy from the sea and to protect Ukraine," he said.
As UNIAN reported earlier, Russian border guards in the second half of April began stopping and inspecting foreign vessels navigating to/from Ukrainian ports. The State Border Service notes that Ukraine has been a hostage to the situation since 2004, namely, under the Agreement on Cooperation between Ukraine and the Russian Federation in the Sea of Azov and the Kerch Strait, which defines the Sea of Azov as a sea of internal use by the two states. Thus, both Russian and Ukrainian border guards are entitled to inspect vessels, which, in their opinion, cause suspicion.
Secretary of the National Security and Defense Council (NSDC) of Ukraine Oleksandr Turchynov says that the military and political leaders of the Russian Federation regard the Azov-Black Sea region as an important springboard for further expansion.
The NSDC on September 6 passed a decision to equip the Ukrainian coastal defense units in the Sea of Azov with the latest high-precision missile weapons.
On October 4, Turchynov said the Ukrainian military were ready to respond to any Russian provocation in the Sea of Azov.