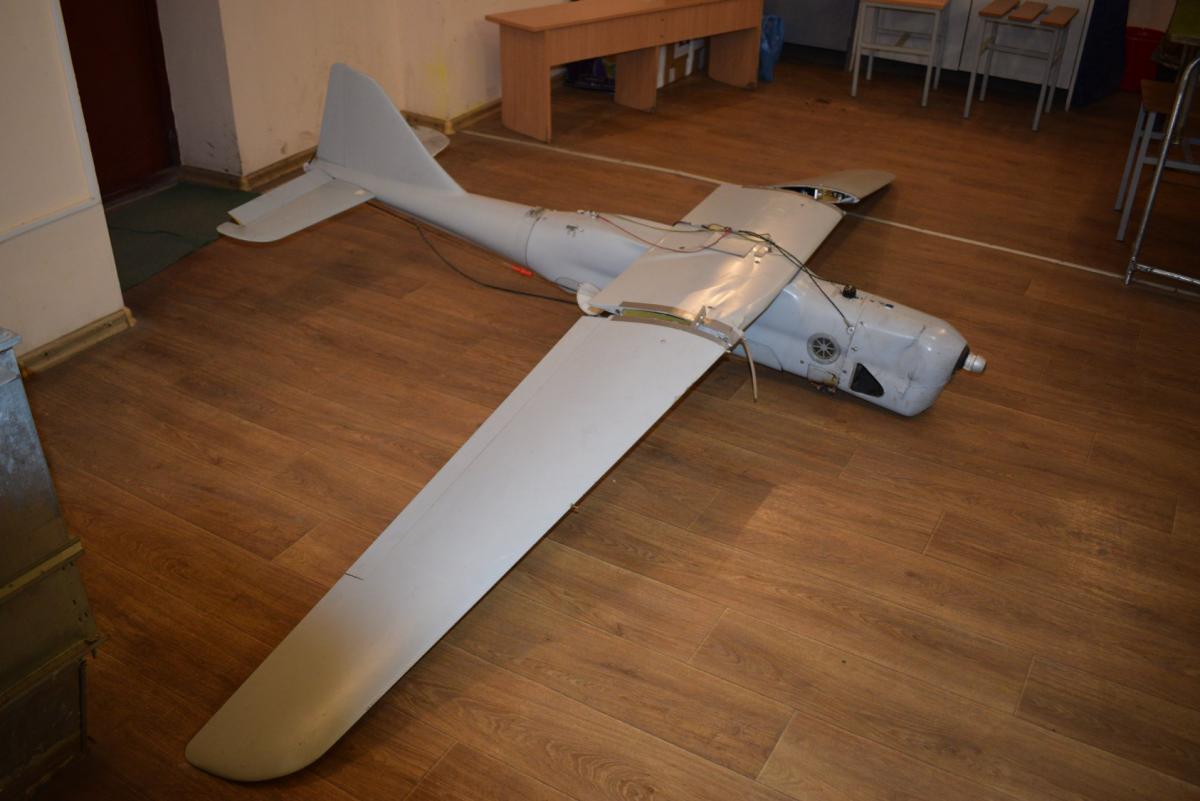 Photo from the JFO press service
The crew of the Mi-24 helicopter from Ukraine's Joint Forces Operation (JFO) has downed a Russian-made Orlan-10-type unmanned aerial vehicle (UAV) near the town of Lysychansk in Luhansk region in eastern Ukraine.
Read alsoUkraine's air defense forces spot four flights of enemy UAVs in Donbas on Aug 17 – JFO spokesperson
"At 08:09, an air target was detected by radio-technical facilities, previously identified as an Orlan-10-type unmanned aerial vehicle, which is in service with the armed forces of the Russian Federation. The UAV was maneuvering, performing obviously a reconnaissance flight from Lysychansk to Sievierodonetsk. The air defense forces on duty were put on alert immediately. Commander of the Joint Forces of Ukraine Serhiy Nayev made a decision to involve the Mil Mi-24 attack helicopter to destroy the target," the JFO press service said on October 13.
As UNIAN reported earlier, an explosion thundered over Lysychansk on October 12. A part of the Osa surface-to-air missile system fell on the territory of School No.27. Children were evacuated from the school.
Later, the military explained that part of the projectile had fallen near the school, as a result of the downing by Ukrainian troops of an enemy drone that threatened the safety of citizens.
"Having lost two unmanned aerial vehicles over Lysychansk yesterday, the enemy does not abandon attempts to accomplish the task set by the occupying command and again sends multi-purpose unmanned aircraft complexes along the same route," the press service added.