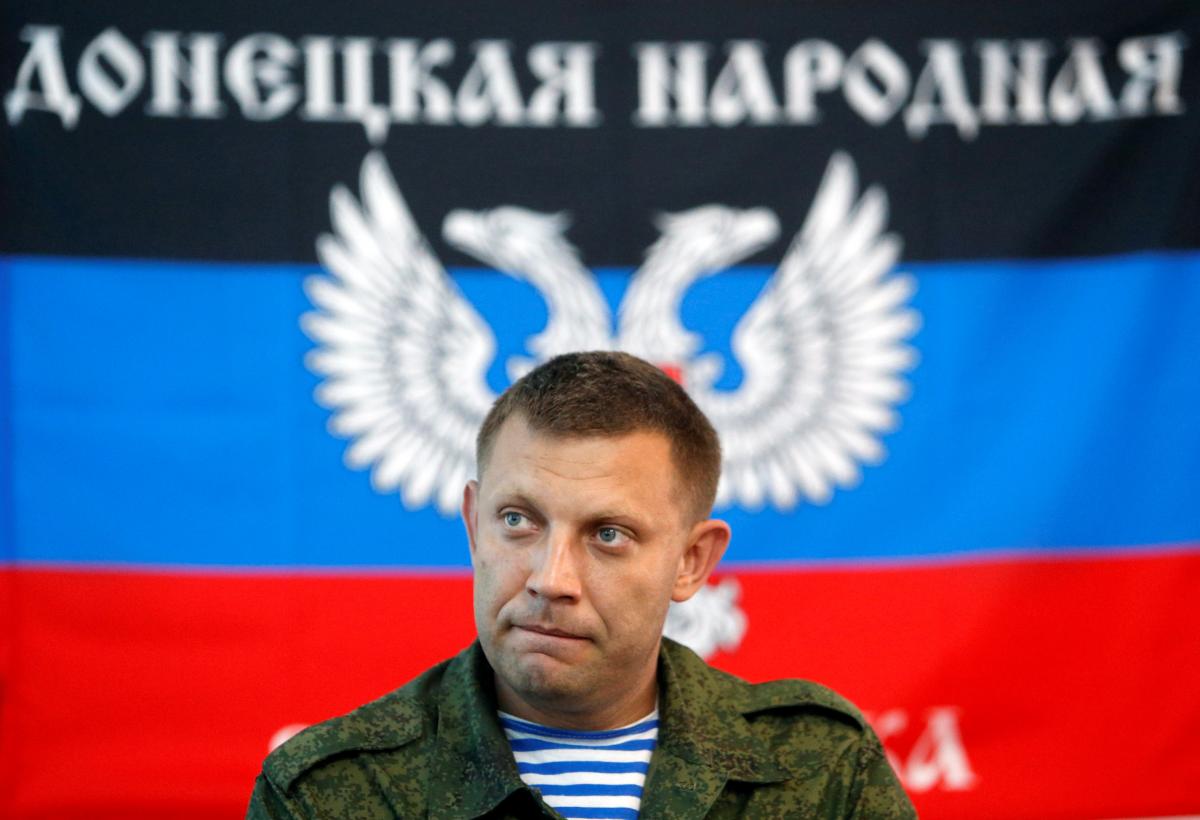 REUTERS
Russian media have started reporting about criminal activities of recently assassinated leader of the self-proclaimed "Donetsk People's Republic" ("DPR") Alexander Zakharchenko, dubbing him a "criminal."
Read alsoExpert explains Russia's glorification of eliminated Donbas terrorists
"Which was to be proved. One and a half months after Zakharchenko's assassination, it turned out he was neither a defender of Donbas nor 'Batya' ("Wardaddy"), but just a common gangster with his own criminal syndicate. Four years later, the Russian media have come to the same conclusion we've been writing about all this time," Ukrainian journalist Denis Kazansky wrote on Twitter and posted a screenshot of an article published by a Russian media outlet under the title: "New DPR Prime Minister Eliminates Zakharchenko's Criminal Syndicate."
Что и требовалось доказать. Спустя полтора месяца после убийства Захарченко выяснилось, что этот был никакой не защитник Донбасса и не "Батя", а самый обычный бандит со своим преступным синдикатом. Российские СМИ спустя 4 года согласились с тем, о чем мы все это время писали pic.twitter.com/ZfGbSAq3V4

— Денис Казанський (@den_kazansky) October 22, 2018
As UNIAN reported, Zakharchenko was killed in an explosion in the Separ restaurant in the center of Russian-occupied Donetsk on August 31, 2018.
The SBU Security Service of Ukraine assumed that Zakharchenko's death could be the result of internal criminal feuds between Russian-backed militants over the re-distribution of assets seized from local residents since 2014. In addition, the SBU did not exclude the involvement of Russian special services in the assassination as Zakharchenko could have become a hindrance.
The so-called "People's Council of the Donetsk People's Republic" appointed Denis Pushilin acting head of the unrecognized "DPR." Moreover, elections in the so-called "Donetsk People's Republic" and "Luhansk People's Republic" ("LPR") were announced to be held on November 11.