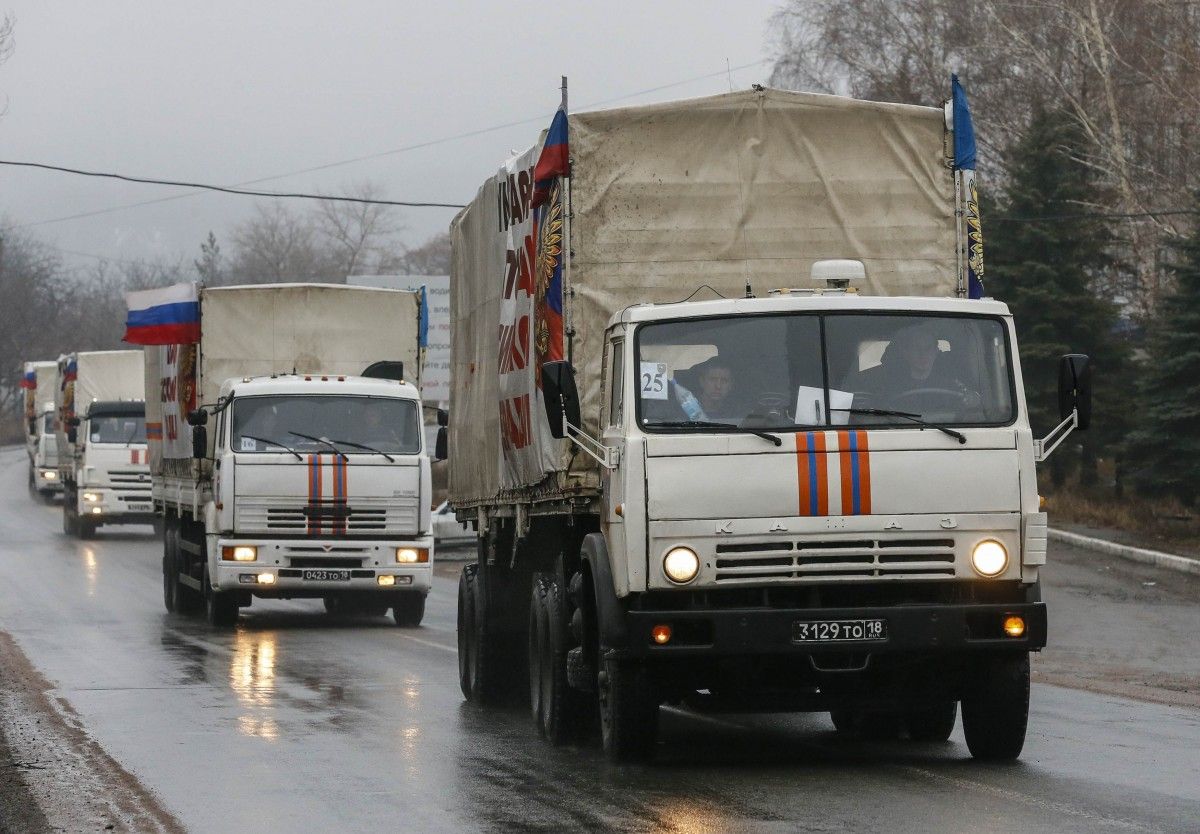 tsn.ua
The Ministry of Foreign Affairs of Ukraine has condemned another so-called "humanitarian convoy" sent by Russia to Donbas as a violation of Ukraine's sovereignty and territorial integrity.
Read alsoOSCE spots trucks carrying anti-aircraft gun in Russian-occupied Donbas
"We strongly condemn the next 'humanitarian convoy' of the Russian Federation as a gross and cynical violation of Ukraine's sovereignty and territorial integrity. This is another provocation, contrary to the Minsk agreements," spokeswoman for Ukraine's Foreign Ministry Kateryna Zelenko tweeted on Novemer 23.
As UNIAN reported earlier, on November 22, the 83rd humanitarian convoy of Russia's Emergency Situations Ministry reached its destination in the temporarily occupied territories in Donetsk and Luhansk regions.
Russia has been sending "humanitarian" aid to Donbas since August 2014. More than 70,000 tonnes of such aid has already been supplied.
Ukrainian customs officers and border guards are not allowed to examine "humanitarian" trucks. Moreover, the Ukrainian officials claim that they have proof that the "humanitarian" cargo included, among other things, weapons, ammunition and anti-tank grenades.
Ukraine's Ministry of Foreign Affairs has repeatedly called on Russia to stop the violation of Ukraine's sovereignty by supplying the so-called "humanitarian" assistance.