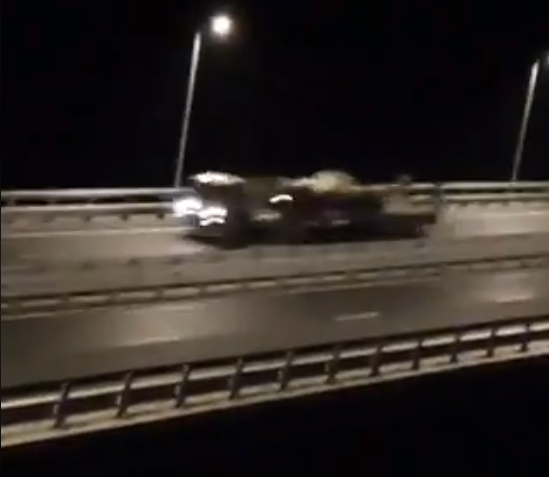 Screenshot
Another convoy of Russian military hardware was spotted moving between the occupied Crimea and mainland Russia across the recently built Kerch Strait Bridge on December 10.
"Most likely, it's about a demonstration of power and mass presence. The bridge was built for this purpose," officer of the 53rd separate mechanized brigade of the Armed Forces of Ukraine Anatoliy Shtefan wrote on Facebook, posting the relevant video.
It can be seen in the video that the equipment was transferred overnight.
As UNIAN reported earlier, a convoy of Russian military equipment was seen moving into the occupied Crimea across the Kerch Strait Bridge in broad daylight.