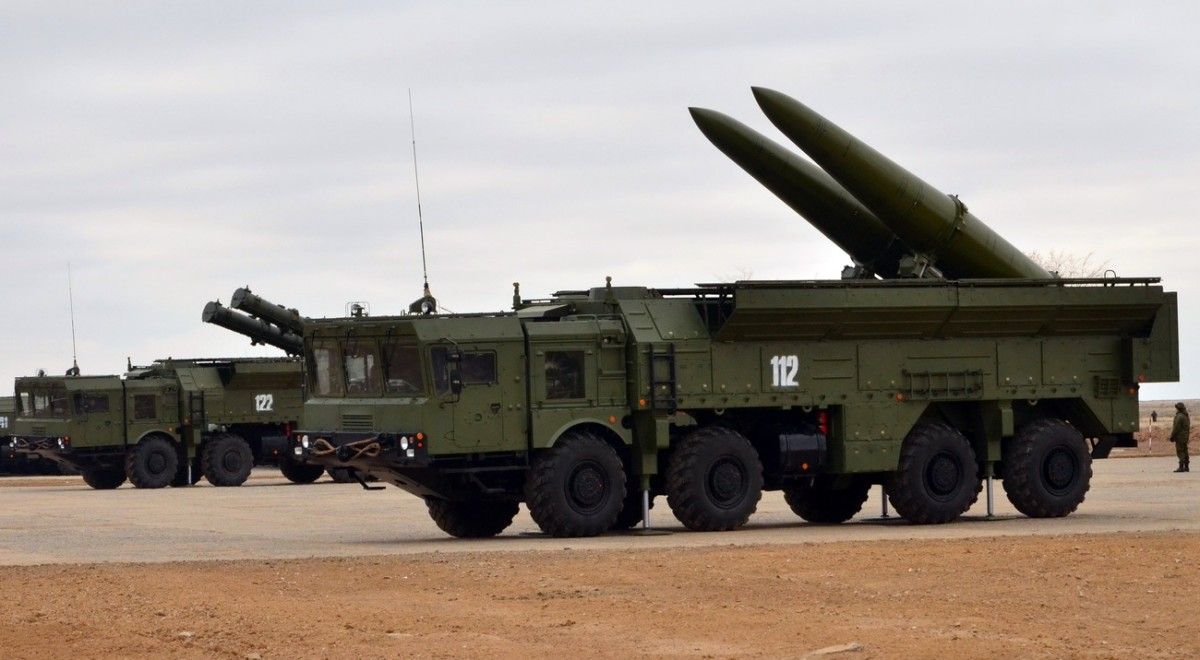 defence.ru
Speaker for the Ministry of Defense of Ukraine Oleksiy Chernobay has said the Russian Federation deployed 12 Iskander nuclear-capable ballistic missile launchers at a distance of 250 km from the border of Ukraine.
Read alsoGeneral: Kyiv within Russia's Iskander nuclear missiles reach
"According to the results of processing the request on Russia's building up a military group near the state border of Ukraine, according to the Main Intelligence Directorate of the Ministry of Defense of Ukraine and within the public information, the following is reported: a missile brigade has been deployed near the city of Krasnodar (250 km to the border with Ukraine) which is armed with 12 Iskander missile launchers," he told UNIAN, commenting on U.S. media data on the deployment of this type of weapon in close proximity to the Ukrainian-Russian border.
As UNIAN reported earlier, satellite images obtained exclusively by Fox News revealed a new Russian deployment of Iskander missile batteries and launchers near the border with Ukraine.