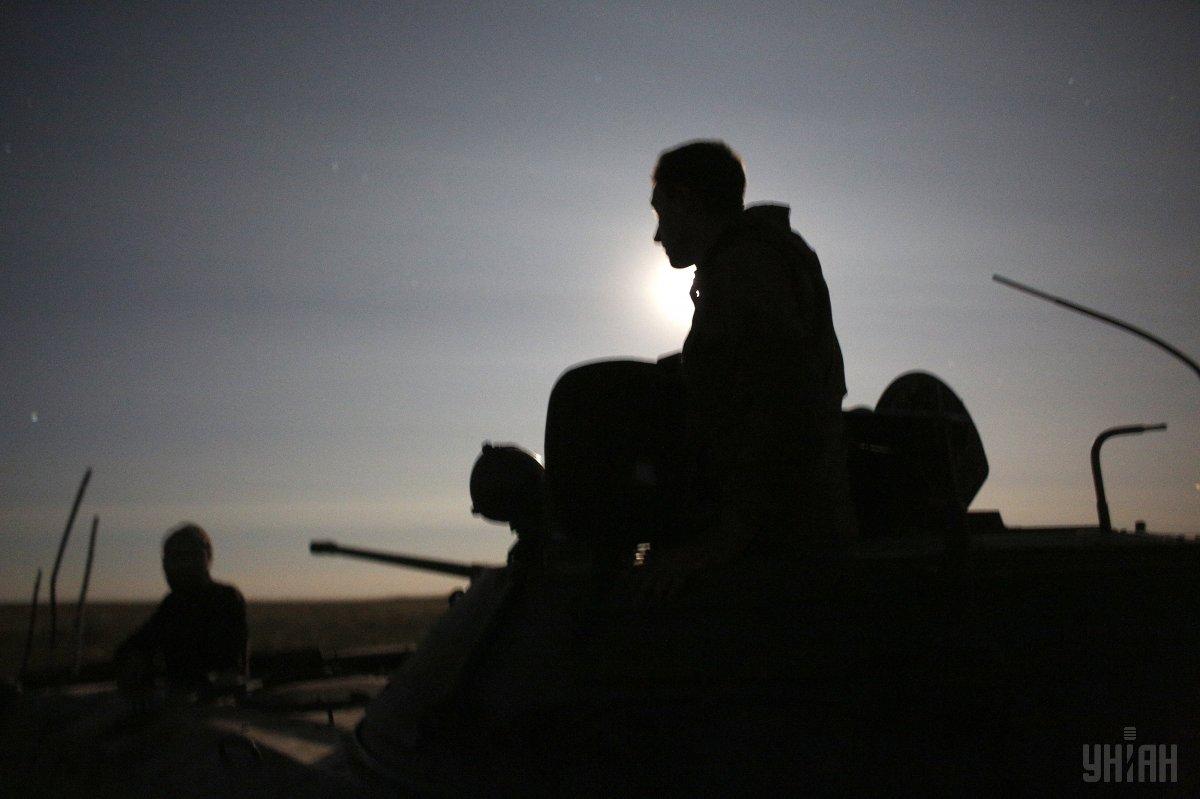 Photo from UNIAN
Ukrainian soldiers repelling Russian proxy forces in Donbas have spoken with EUobserver to tell about the simmering conflict in eastern Ukraine that has been ongoing for four and a half years already.
Ukraine has no doubt who it is fighting against in eastern Ukraine, the Ukrainian Army's 93rd Brigade told EUObserver.
"When I say the enemy, you understand this is the Russian Federation," said the colonel in command of the 93rd Brigade, who asked not to be named for security reasons.
"Yesterday's miners can't find a tank in their mines and learn how to drive it without special training," he said, referring to local men in LPR-held territories, many of whom were coal miners.
Russian military officers commanded the "DPR" and "LPR" armies, which Russia has equipped with tanks, artillery, and other systems lieutenant general Serhiy Nayev, the head of Ukrainian ground forces in the region, also said in an interview in the town of Kramatorsk.
"Together with regular Russian troops and Russian volunteers, the number of Russian nationals fighting there is about 11,000," he estimated.
The grey zone between the warring sides is also a grey zone in terms of information. Russia keeps spreading disinformation, claiming the "DPR" and "LPR" are "separatists" fighting a "civil war".
Read alsoOperation Payback: Ukrainian volunteer tells of Ukrainian army's crushing blow on enemy positions in Donbas (Video)
While academics in Brussels and Washington have discussed to what extent Russian "disinformation" posed a threat, there is no debate on the Ukraine front line.
The LPR tower broadcasting Russian narratives in the occupied Luhansk tells people Ukraine is in ruins and its army is perpetrating war crimes.
Russia also brings in EU friends to spread its stories.
Nicolas Dhuicq, a French far-right politician who went via Russia to the DPR last November, told EUobserver in January that "an old man" there said "five of the most beautiful girls in his village [were] raped by the Azov battalion [a Ukrainian unit]".
When asked where and when the alleged crime took place, Dhuicq said: "I don't know ... I just let him [the old man] talk, he was crying". OSCE and UN monitors declined to comment on Dhuicq's story. But neither of them recorded rape allegations in the region in their official reports from that time.
"There were no incidents of sexual assault [in 2018]", Nayev, the Ukrainian lieutenant general, also said. Russia was using people like Dhuicq "to create the impression that there's doubt on the nature of the conflict even in Europe,"
Read alsoDonbas war death toll rises up to nearly 13,000 – UN
The fighting is now less intense than in 2014 and 2015, when Ukraine fought the DPR and LPR for control of Avdiivka, Kramatorsk, Marinka, and Severodonetsk.
Things calmed down further when the U.S. gave Ukraine anti-tank weapons called Javelins last April, the 93rd Brigade colonel said.
"As soon as they [Russia] knew we had Javelins, the number of tank attacks significantly went down," he said.
U.S. and Canadian anti-artillery systems and sniper kits, as well as British and German training of Ukrainian soldiers also helped, the colonel added.
Ukraine has warned NATO that Russia could escalate fighting before Ukrainian presidential elections on 31 March. Escalation would help pro-Russian candidates in the Ukrainian elections who dangled prospects of peace with Russia, Yehor Bozhok, head of Ukraine's foreign intelligence service, the SZRU, told EUobserver in an interview in Kyiv.
An uptick in fighting could also help pro-Russian candidates in European Parliament elections in May, he added.
"A lot of people in Europe are also tired of having this constant confrontation [with Russia] ... fatigue is an instrument that will be applied in Ukraine and in wider Europe," Bozhok said.