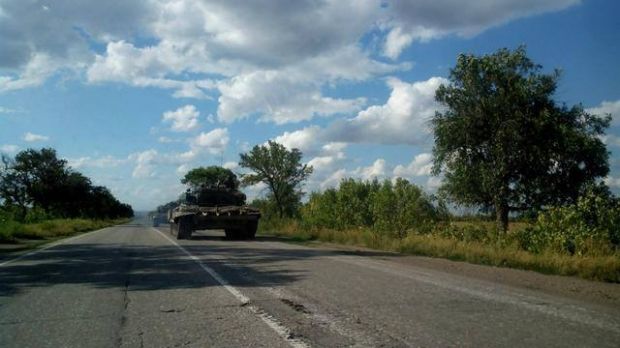 Russia-led forces have almost 500 tanks in occupied Donbas / Photo from facebook.com/EuroMaydan
Ukrainian President Petro Poroshenko says that Russian armed formations in Donbas, eastern Ukraine, have more tanks than Germany or France has.
"In Donbas, Russian armed formations have 496 tanks. Please know that this number is bigger than that of Germany or France, Spain or Italy," he said during UN General Assembly debates in New York City on Wednesday, February 20.
Read alsoEscalation in Donbas: Three Ukrainian soldiers wounded in action in past day
"And it is Ukraine who contains this Russian force, that also has 938 armored combat vehicles, 128 multiple launch rocket systems, 776 artillery systems (including self-propelled ones)," he said.
"It makes Ukraine a true eastern flank of NATO in defense of trans-Atlantic freedom and democracy," he added.